Dive in to discover a world of inspired art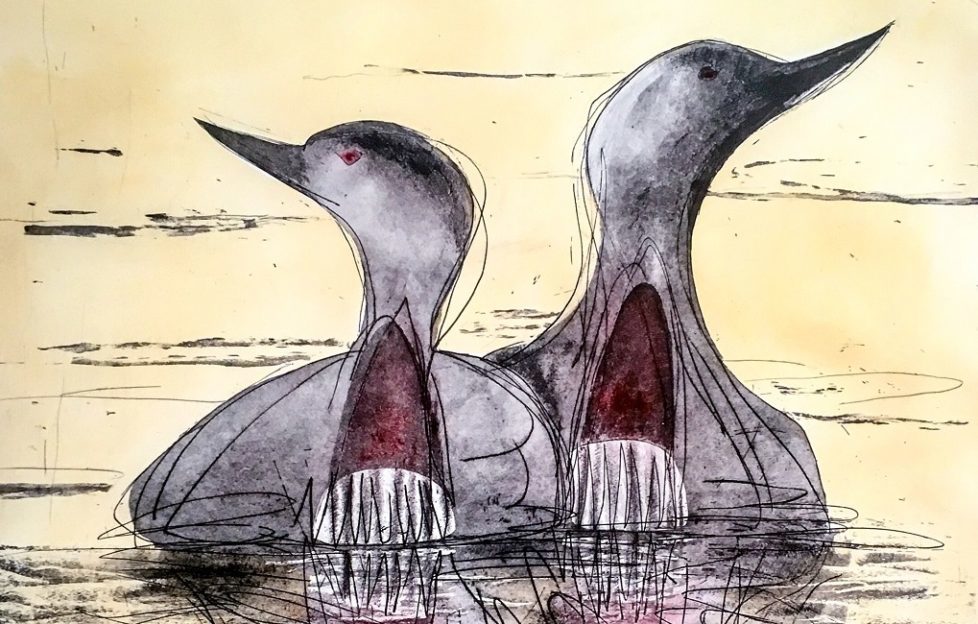 The Scottish Ornithologists' Club is welcoming back printmaker Lisa Hooper for a solo exhibition inspired by travels to the far north of Scotland.
Lisa takes her inspiration from the landscape and natural history of Scotland, especially its northern reaches.
Extensive travels to the Inner Hebrides, Sutherland, Caithness, Orkney and most recently Shetland have provided the settings, and the birds, that keep her work so varied and fresh.
Her subjects include familiar and much loved wayside birds as well as the more elusive birds associated with the far north.
Lisa is an accomplished wildlife artist and printmaker who uses a variety of print techniques including, linocut, woodcut, collagraph and etching. Her work is diverse and experimental, she enjoys the craft of printmaking but also wants to bring new influences to bear, using an iPad for example as a sketching tool.
Lisa has won a number of national wildlife art awards and is the author of two books: First Impressions (2014) and Printing Wildlife (2016), both published by Langford Press.
The exhibition runs from Saturday 6 October until Wednesday 14 November.
The display is open daily, 10am to 4pm, at the Scottish Ornithologists' Club, Aberlady, East Lothian, EH32 0PY.
The Scottish Ornithologists' Club is Scotland's national bird club with over 3000 members and a network of 15 branches across Scotland which host a programme of talks, discussions and outings from the Borders to Orkney and beyond.