Contemporary artist reveals her new solo show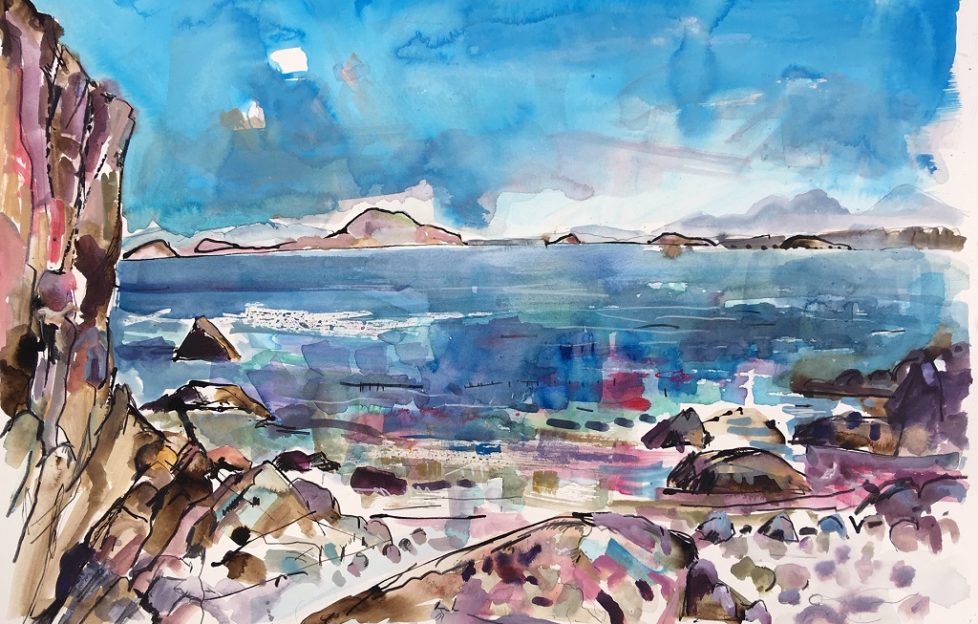 A contemporary Scottish artist has announced her next exhibition.
Clare Arbuthnott, who lives in Edinburgh, focuses on her native landscape, its coast and particularly the island of Iona.
She will be returning to The Torrance Gallery 11-25 January 2020 with a solo show.
Clare's landscape paintings try to capture something of the changeable nature of the Scottish climate with lively brushstrokes and rich colour. Likewise her floral still lifes are approached with a similar joyful vigour and enthusiasm.
Clare seeks to describe the essence of a place. Water, sea and skies provide a constant source of fascination and ongoing challenge. She returns to places visited and that are in one way or another important to her.
Colours that speak and an attempt to put down in paint something about the feel of what is being looking at.
Clare exhibits widely throughout the UK and with her mix of lively still life and floral paintings, and the stunning seascapes which she is well known for, she remains a highly in demand artist.
Visit www.clarearbuthnott.com for more details.