Artists join forces for a Scottish and Icelandic show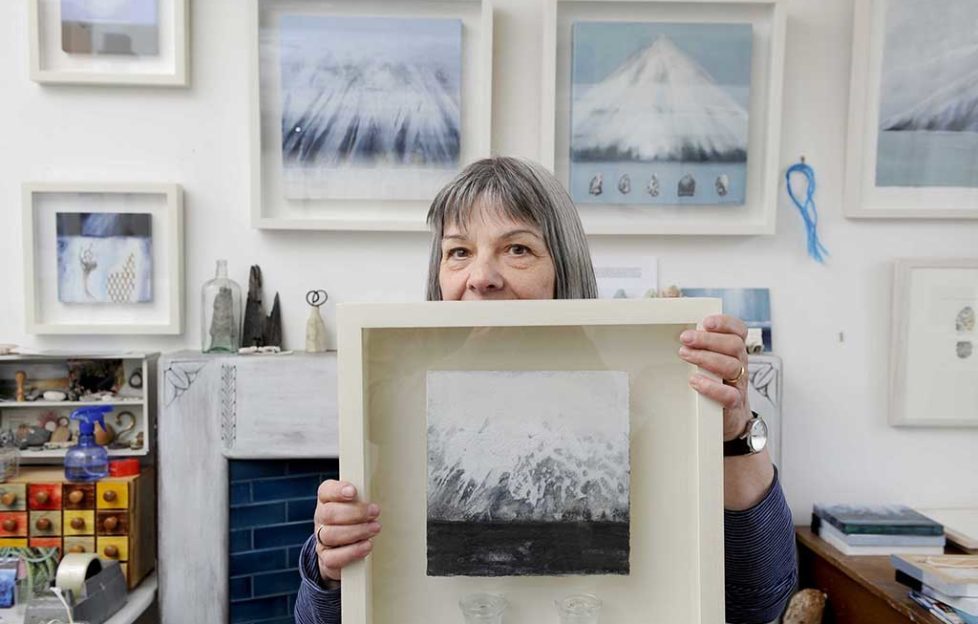 Nearly 30 artists from southern Scotland and Iceland are joining forces for Coast to Coast– an exhibition of original prints taking place in Dumfries and Reykjavik.
The Nordic island nation and Dumfries and Galloway both have vibrant visual arts scenes, with artists often being attracted by their dramatic land, sea and skyscapes and picturesque towns and villages.
Coast to Coast opens at the Gracefield Arts Centre in Dumfries on Saturday, 19 May, and runs until 30 June before transferring to Iceland in September.
It will feature two pieces of work by 14 original printmakers from Dumfries and Galloway's Upland Arts Development CIC and the same number from the Icelandic Printmakers Association (IPA).
Among the Upland artists contributing to Coast to Coast are Sarah Stewart from Wigtown, Hugh Bryden from Dumfries and Nanna Björnsdóttir from Thornhill, along with Harry Potter book cover illustrator Clare Melinsky.
The international exhibition will also coincide with the annual Spring Fling open studios weekend, run by Upland, which will see 86 artists and makers across the region throw open their studio doors for visitors from 26 to 28 May.
Joanna Macaulay, events and exhibitions manager for Upland which runs Spring Fling, said: 'Our part of Scotland has some superb printmakers and over the years a number of them have been inspired by visits to Iceland, and the quality of the artists they have met there.
'We are absolutely delighted to be working with the IPA to provide an international showcase for all our artists and to give audiences a taste of the work being created in Dumfries and Galloway and in Iceland.
'And we hope that visitors who drop in at the exhibition during the Spring Fling weekend will go on and meet many of the contributors in their own studios and discover more about the themes that inspire them.'
The partnership exhibition was developed by Dumfries & Galloway artist Silvana McLean, whose work was greatly influenced by the Icelandic landscape after an artist's residency in Siglufjordur, North Iceland in 2016. Silvana was recently elected a member of the RSW (Royal Scottish Society of Painters in Watercolour) and has been a great advocate of the arts in our region.
Joanna added: 'We are saddened to say that Silvana has very recently passed away, and she will be greatly missed by all her friends and colleagues old and new. We would like to dedicate this exhibition in her memory.'
Exhibiting printmakers from Upland CIC are Gail Kelly, Sarah Stewart, Emma Varley, Sarah Keast, William Spurway, Dorothy Ramsay, Pamela Grace, Hugh Bryden, Claire Cameron Smith, Silvana McLean, Colin Blanchard, Clare Melinsky, Nanna Björnsdóttir and Denise Zygadlo.
From the Icelandic Printmakers Association are Anna Snædís Sigmarsdóttir, Elísabet Stefánsdóttir, Gunnhildur Ólafsdóttir, Hildur Björnsdóttir, Iréne Jensen, Kristín Pálmadóttir, Kristín Tryggvadóttir, Laura Valetino, Magdalena Margrét Kjartansdóttir, Ragnhildur Ragnarsdóttir, Rut Rebekka, Valgerður Hauksdóttir, Þóra Sigurðardóttir and Þórdís Elín Jóelsdóttir.