Three is the magic number for Edinburgh's King's Theatre Panto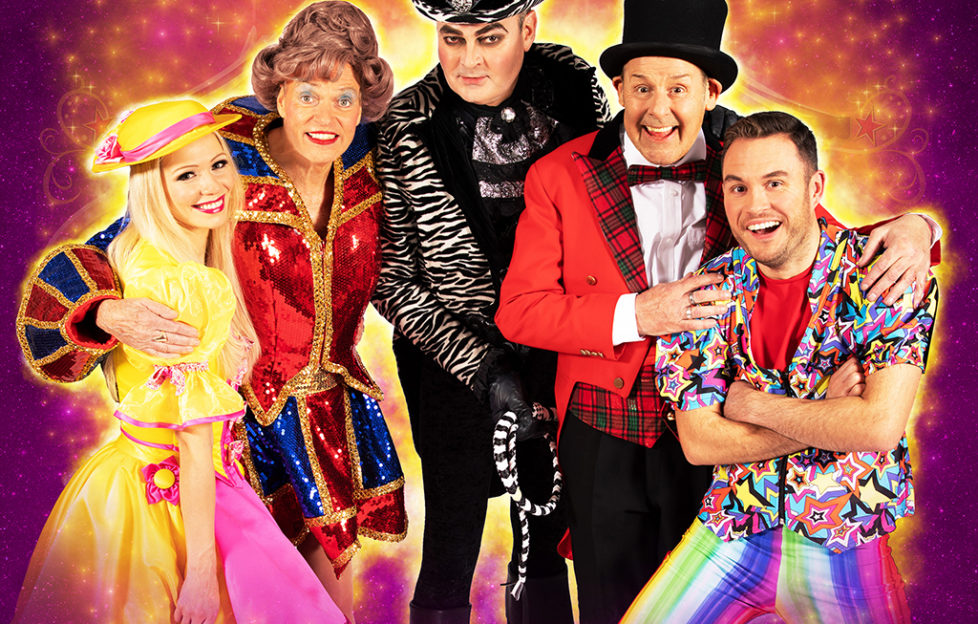 He's back!
And judging by the rapturous welcome given to Andy Gray by the audience at the annual Edinburgh institution that is the King's Theatre panto, we're all delighted that he has returned from a stint of 'no bein' well'.
This year's King's Theatre pantomime is Goldilocks and the Three Bears. Well I say that, but with a plot line based around saving a circus run by Dame May McReekie (Allan Stewart) and her animal loving hubby and circus ringmaster Andy McReekie (Andy Gray) from evil rival circus owner Baron Von Vinklebottom (Grant Stott), the traditional story of Goldilocks was there, but only just.
That said, the circus stage sets were incredibly colourful and beautifully crafted. The circus theme also provided an excuse to ramp up the sequin count on many of the stunning costumes. Just when you thought Allan Stewart's outfits couldn't get any more outrageous there were points when it looked like he'd been hosed down in magical Christmas sparkles. Great for getting into the festive spirit and a real feast for the eyes.
It was lovely to see Stott, Gray and Stewart back together again and their comic timing, interactions and moments of unscripted fits of giggles were a joy to watch. As ever there was a heavy dose of risqué jokes, most of which were subtle enough to go over the little one's heads.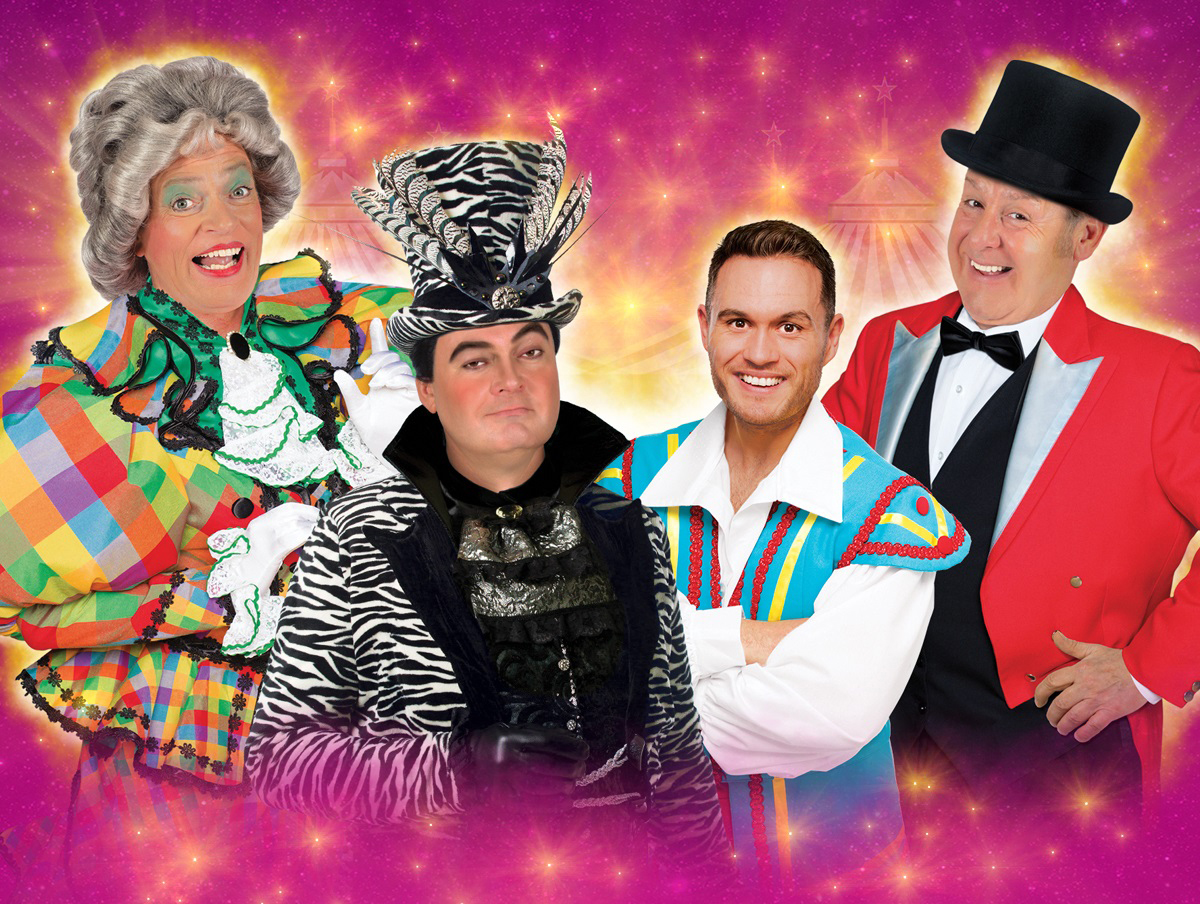 A new addition to the gang this year is Jordan Young as Joey the clown, who some of you may recognise from River City. A show that Young is quick to point out is not a soap opera. But a 'continuing drama'! Young fitted in well with the long standing comic trio of Stewart, Gray and Stott. Especially impressive was his summary of the story so far which came well into act two and was as hilarious as it was impressive in its line learned length.
The big musical numbers featuring cast and ensemble were as always upbeat, rousing and a sensory delight. The only slightly bum note musically came from Goldilocks (Gillian Parkhouse) whose solo numbers were in places a bit dull. The lead female character was fairly one dimensional and seemed to only function as a means to provide a romantic storyline in the background to accompany panto newcomer Jordan Young's character Joey the Clown.
Again the circus theme allowed the show to veer from the traditional panto format by introducing acts which included some incredibly impressive juggling of more balls than I could keep count off and even some hats by The Great Juggling Alfio. The Berserk Riders provided an unbelievable motorcycle extravaganza that had the audience holding its breath for far longer than is healthy. As much fun as this was, it's certainly more variety performance than traditional pantomime fodder.
The three bears were always good for a few giggles with their strong Fife accents eliciting fits of laughter from the audience.
It's clear the team are trying to go bigger and better but I think they've found themselves steering slightly off course. It's time to take a fresh approach to the lead female role in the pantomime ensuring that this character is much more than purely ornamental before changing the well-loved traditions of what makes a great panto. That said, I enjoyed the show massively and the opportunity to watch this fabulous comedy team that have the very unique rapport that comes from being friends as well as colleagues.