They are elevating whisky into a genuine art form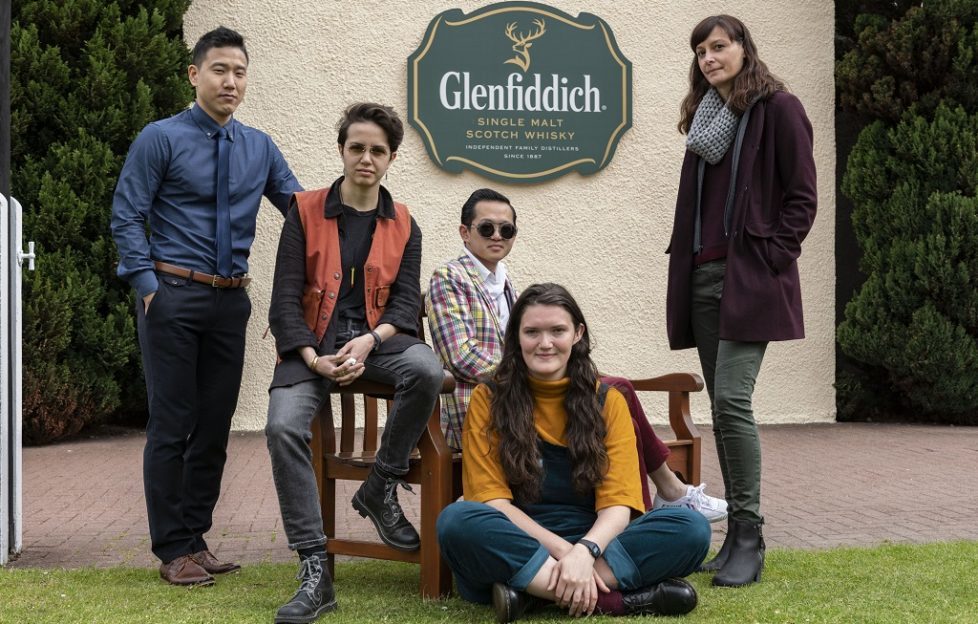 Eight leading contemporary artists from around the globe will descend on a Scots distillery this summer.
They will participate in the Glenfiddich Distillery's International Artists in Residence programme.
Hosted at the Dufftown home of world-famous single malt, the initiative is now in its 17th year and is regarded as one of the top arts residencies in the world.
The artists use the Distillery's unique atmosphere and the culture, heritage and landscape of its Speyside surroundings as inspiration for producing work that is displayed to the public through a series of three exhibitions in the Distillery's Gallery. The first will open on Friday, 27 July.
Five of this year's artists have already arrived at Glenfiddich; Choi Saejin from South Korea, Gao Yu from China, Melissa M Button from the USA, Vanessa Maltese from Canada, and Rhona Jack, an emerging Scottish artist who was awarded her place on the Residency following her participation in the 2017 RSA New Contemporaries exhibition.
A graduate of Duncan of Jordanstone College of Art and Design, Dundee, her interests include industry itself and the buildings that house it. Inspired by the history of the Distillery, which was built by hand by William Grant and his family in 1887, and by the dry-stone walls in the local area, Rhona hopes to develop a permanent seating structure for the people of Dufftown, located within the Distillery grounds.
The work of the other artists will include Melissa M Button's three-dimensional paintings on oak veneer, inspired by some of the Distillery's quarter casks, and a work by Canadian Vanessa Maltese featuring stone cobbles in concrete.
Each stone will bear a tartan-derived design, inspired by the area's stonework and ancient customs such as standing stones and fairy stones and also illustrating Vanessa's fascination with the brain's ability to make sense of random patterns.
Chinese artist Gao Yu will work on a series of pop art paintings and Choi Saejin from South Korea is set to create a series of cocktail-inspired sculptural items in resin.
Watercolourist Biplab Sanka from India and sculptors Wang Te-Yu from Taiwan and Elyse de Valle from Melbourne, Australia are due to arrive at Glenfiddich later this month.
Andy Fairgrieve, curator of the Glenfiddich Artists in Residence programme said: 'Our Artists in Residence programme is a unique opportunity for local people and Distillery visitors to see a diverse range of work in a variety of mediums from renowned international contemporary artists.
'Their creative processes are explained and it's always fascinating to see how they use their surroundings here to inform and inspire their work. We're greatly looking forward to seeing the results in our three free exhibitions.'
The dates of the three 2018 Glenfiddich Artists in Residence Exhibitions are as follows:
First exhibition: 27 July-19 August (launch viewing 26 July);
Second exhibition: 24 August–23 September (launch viewing 23 August);
Third exhibition: 28 September–14 October (launch viewing 27 September).
The gallery, located beside the Glenfiddich Distillery main car park, will be open daily throughout the exhibition periods from Wednesday to Sunday 12.30–5pm (closed Monday/Tuesday) and admission is free.
Works by previous participants in the Glenfiddich Artists in Residence programme are on display year-round both in the Distillery grounds and inside the production areas.