The Scottish theatre that's staging its own comeback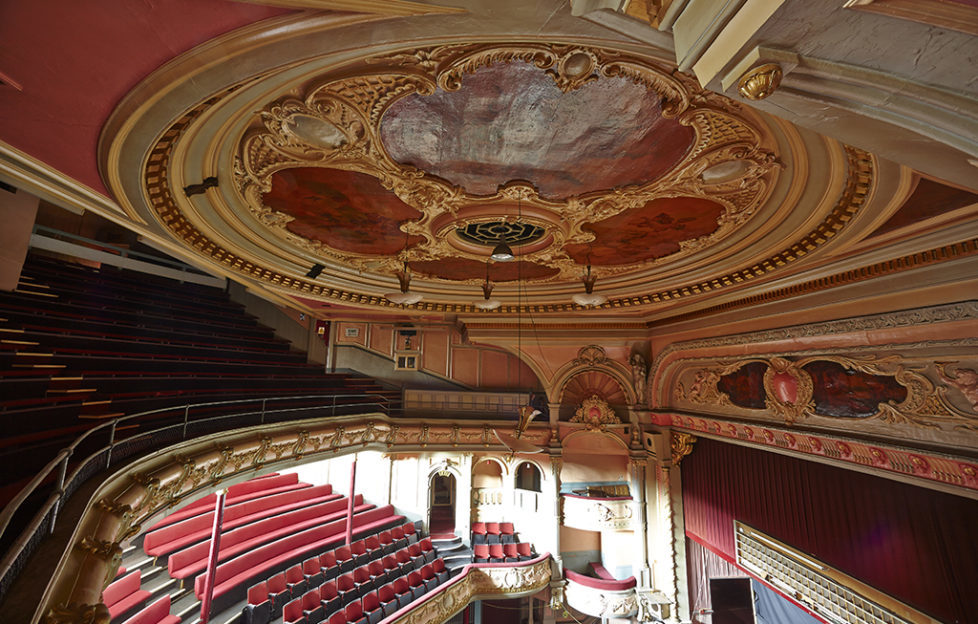 Abandoned theatres tug at our emotions.
As glories of a past age, they're up there with steam locomotives and gramophones, yet there's an inherent sadness when places created for entertainment close.
Perhaps they fall into disuse because the fun and laughter have gone? That was how Aberdeen's Tivoli Theatre was left in 1999, when the last bingo caller shouted out their final numbers.
The Tivoli began life in 1871 as Her Majesty's Opera House, designed by Charles Phipps and James Matthews. Matthews built the Venetian-style façade on Guild Street from multi-coloured granite, but unexpectedly the other external walls are among Aberdeen's first examples of shuttered concrete.
Phipps designed the interior with an auditorium, which accommodated over 1700 people, including a circle of high-backed seating upholstered in velvet plush.
The opera house was a success and in 1897 it was refurbished to make it brighter and provide safe fire exits.
Frank Matcham, the great Edwardian theatre designer, won the commission and today the interior is one of the best surviving examples of his work. Matcham's approach is all about showmanship rather than architectural purity: it didn't matter to him whether a Baroque interior lay within a Venetian exterior.
Over the course of the next century, Her Majesty's reflected how tastes changed. Matcham refitted the theatre for a second time in 1909, deepening the balconies, adding frescoes and plastering the auditorium with more Baroque mouldings and decoration.
By this point, opera had lost its allure, so the building re-opened as the Tivoli Music Hall which staged musical and variety acts. Tastes had changed again by the 1950s, when variety acts were locked in an unequal struggle with with television and film.
The Tivoli's curtain call as a theatre came in April 1966, and after a fallow period it was run as a bingo hall from 1984 until a second closure in January 1997. The Tivoli's downward trajectory, from opera house to music hall and variety theatre, then bingo hall and finally disuse, was complete.
Yet the Tivoli never became a pigeon-filled ruin. Its ornate plasterwork was never hidden by a suspended ceiling, its auditorium and balconies weren't carved up to create a multiplex, nor was its proscenium arch ripped out to accommodate a giant cinema screen.
The Capitol at the top end of Union Street wasn't so fortunate: it was a popular music venue when I was younger, but recently it was gutted to create an office block.
The Tivoli's story ends more happily, with a revival act. A theatre enthusiast bought the Tivoli in 2000, and a few years later its façade was renovated by William Lippe Architects.
Then local architect Dave Chouman, assisted by Graham Mitchell Architects during the early stages of the scheme, began conservation work in the interior, including the auditorium, stalls, stage, dressing rooms and dress circle.
Work began in 2011 and today the Tivoli is back in action with Frank Matcham's auditorium looking brighter and better appointed than ever.
Refurbishment of its back-of-house spaces will continue over the next few years, but the Tivoli has already hosted musicals, rock'n'roll tribute acts and comedians – and in 2015 it put on its first opera in over 50 years.
The best buildings are often recognisable as the work of one hand – yet constructing the Tivoli took three different architects over a 40-year period; and several more had a hand in its resurrection.
Its story proves that architecture isn't always about star billing: sometimes it works best as an ensemble piece.