The December 2021 Scottish Field is out now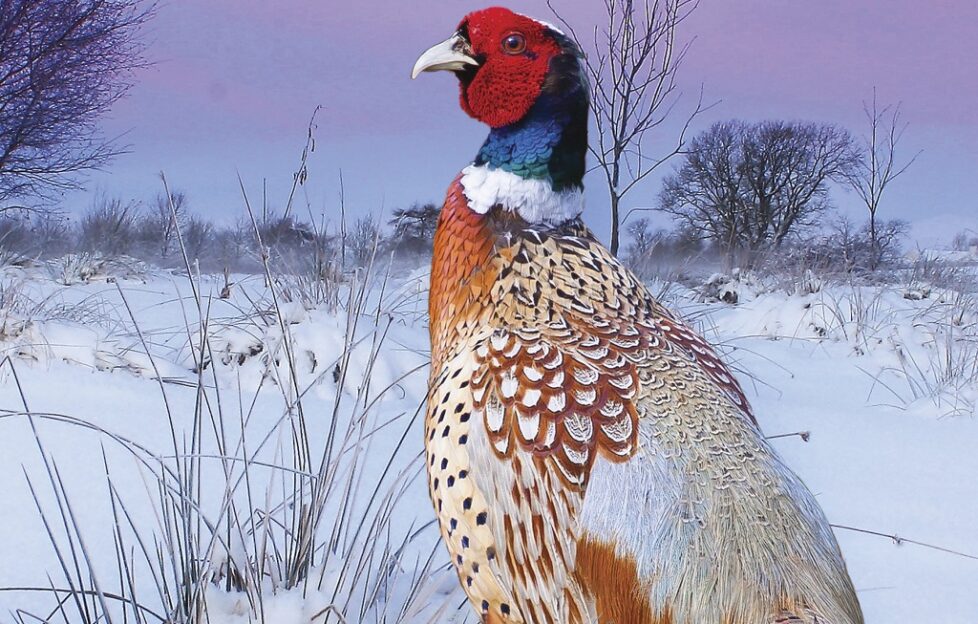 Scottish Field is your indispensible guide to all things Christmas this year.
We have a fantastic gift guide to help you find presents for those special people in your life, whether jewellery, a special drink with which to see in the New Year, trips away, items for life, delicious food, and much, much more.
We also make a trip to Corvisel House is a gloriously festive home in Dumfries and Galloway, and if you're looking for some ideas for food, Jamie Oliver serves up a fabulous festive feast especially for Scottish Field.
Editor Richard Bath said: 'I've just received Dog Days, the latest book from Scottish television sports
presenter Andrew Cotter about the past year with his two dogs.
'For anyone who has somehow avoided Mr Cotter, he and his two beloved labradors Olive and Mabel are the internet sensations who kept everyone entranced during lockdown (their joint Twitter feed has almost half a million followers, a good number of them in Scotland).
'The book's arrival made me think about how lockdown has seen us fall in love with our pooches, a heartwarming phenomenon that has been something to behold, even if people have spent absurd sums to acquire pups.
'Like many people – although I didn't go on furlough or take time off during lockdown – I also added a dog to my household in the shape of a retired gun dog, a ten-year-old German wirehaired pointer called Indie.
'Our irascible 14-year-old Cairn terrier Lola was not best pleased, but has comprehensively won the battle of the feeding bowls.
'So, it's been difficult to hear about the number of dogs being handed in to canine charities and dog shelters.
'Even worse have been the widespread reports of owners pretending that they have found a stray and are doing their public duty by handing it over. The levels of dog euthanasia in recent months have
apparently been brutal.
'With the festive season fast approaching, it has all taken me back to that well worn phrase from my childhood: "A dog is not just for Christmas." Or for lockdown.'
Christmas is in the air in this year, as we look at the fabulous Corvisel House, a gloriously festive home in Dumfries & Galloway.
And if you're wondering what to do about Christmas dinner, Jamie Oliver serves up a fabulous festive feast especially for Scottish Field readers.
Elsewhere, we learn that it's 150 years since those famous words 'Dr Livingstone, I presume?' were uttered, as we travel to Blantyre and take a look at who David Livingstone was.
Scottish Field's whiskies of the year revealed, and painter Marie-Claire Kerr is inspired by her home at Ferniehirst Castle in the Borders.
In motoring, the impressive Ineos Grenadier is put through its paces off-road at Floors Castle.
In our Credo column, Scottish rugby ace Gavin Hastings talks whisky, golf and the Big Yin.
We have some amazing photographs as ever, as field sports photographer Elliot Roberts lives for the great outdoors, while castles, moorlands and mountains are the muses for Aberdeenshire snapper Dan Christie.
In wildlife, we learn that Scottish river pearls have long been a sought after prize, wjhich makes them vulnerable to illegal fishing
And the Mystery Diner finds a 16-course tasting menu that's close to perfection at Killiecrankie House
In our regular columns, every day is a school day for Alexander McCall Smith, Guy Grieve remains modest about his abilities with a shotgun, Fiona Armstrong mixes her finned and furry friends on a day out, and Blair Bowman is on a mission to improve Scotland's whisky tourism.
Plus we've four pages of reviews of all the latest Scottish books.
The December edition, with 228 packed pages for £4.75, is now available in shops and online, and can be purchased from HERE.