Ten of the best musicals coming to Scotland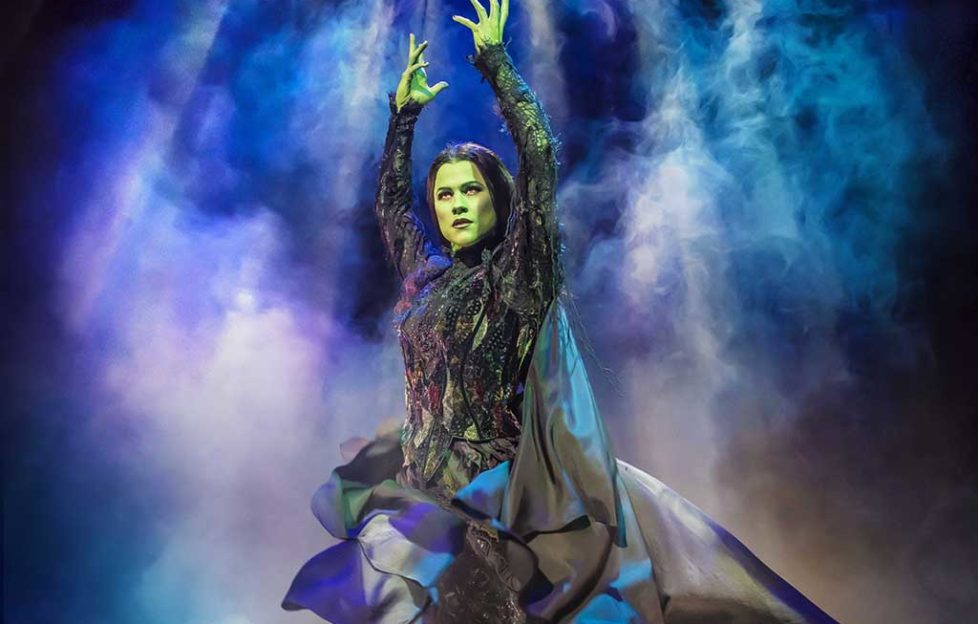 Scotland loves musicals – just look how busy the theatres are every time they come on tour.
We look at the top 10 musicals coming to Scotland over the coming months.
1. Wicked UK Tour. Edinburgh.
The gravity-defying prequel to 'The Wizard of Oz' is at Edinburgh Playhouse until Saturday 9 June. Telling the untold story of the unlikely but remarkable friendship between the two witches of Oz, Glinda the Good and the Wicked Witch of the West, the show has won 100 major international awards, including three for 'Best Show' and two Olivier Audience Awards, and it is definitely not to be missed.
2. Titanic The Musical. Edinburgh and Glasgow.
Based on the stories of real people aboard the legendary ship, the show plays out their hopes, dreams and aspirations, and the perils of the passengers unknowingly awaiting their fate. The original production won five Tony Awards including 'Best Musical', 'Best Score' and 'Best Book', and this year's production is equally moving and brilliant. See it at the King's Theatre in Glasgow from 28 May to 2 June and at Edinburgh Playhouse from 12 to 16 June.
3. Sunshine on Leith. Edinburgh, Aberdeen, Dundee, Glasgow and Inverness.
Featuring music by The Proclaimers, it tells the story of Ally and Dave's return from the army to their home in Leith, and the trials and tribulations of family and friendship that they must face. An outrageously funny and moving story about love and life, the production by West Yorkshire Playhouse is returning to the King's Theatre in Edinburgh from 22 to 26 May, His Majesty's Theatre in Aberdeen from 28 May to 2 June, Dundee Rep between 11 to 16 June, Glasgow King's Theatre from 18 to 23 June and the Eden Court Theatre in Inverness from 25 to 30 June.
4. Matilda UK Tour. Edinburgh.
This multi-award winning musical from The Royal Shakespeare Company is inspired by Roald Dahl's infamous book. It tells the tale of Matilda, an extraordinary young girl with a vivid imagination and sharp mind, taking charge of her own destiny. See it at Edinburgh Playhouse from 2 to 27 April 2019.
5. Shrek The Musical. Glasgow.
Based on the Oscar-winning Dreamworks animation film, this production tells the hilariously charming tale of Shrek and Donkey's quest to rescue Princess Fiona from her tower prison, guarded by a fire-breathing, love-sick dragon. The world of fairytales is turned upside down in this all-singing and dancing performance which will entertain all the family. At King's Theatre, Glasgow from 25 September to 6 October.
6. Annie The Musical. Glasgow.
This Broadway hit musical is coming to the King's Theatre in Glasgow from 15 to 20 April in 2019. It follows the journey of a young orphan named Annie whose luck quickly changes when she escapes the evil Miss Hannigan's orphanage and goes to live with a famous billionaire. With its Tony award-winning book and score, you can bet your bottom dollar you will love it.
7. Calendar Girls The Musical. Edinburgh and Aberdeen.
Gary Barlow and Tim Firth's award-winning comic production tells the true story of a group of ordinary Yorkshire ladies achieving something extraordinary through the sale of their infamous calendar. See it at Edinburgh's Festival Theatre from 2 to 13 October and at His Majesty's Theatre in Aberdeen from 19 Feb to 2 March 2019.
8. An Officer and a Gentleman The Musical. Edinburgh and Glasgow.
The world premiere of this new musical based on the Oscar-winning film promises to sweep you off your feet. Follow the romantic story of US navy pilot Zack Mayo and local girl Paula Pokrifki at the Edinburgh Playhouse from 2 to 7 July and at King's Theatre in Glasgow from 10 to 15 September.
9. The Bodyguard The Musical. Glasgow.
Former secret-service agent Frank Farmer is hired as bodyguard for superstar Rachel Marron to protect her from an unknown stalker. This spectacular romantic thriller will be at the Theatre Royal, Glasgow from 3 to 29 December.
10. The Last Ship. Edinburgh and Glasgow.
Sting's debut musical received widespread critical acclaim after its opening in Newcastle, and the show is heading to the Festival Theatre in Edinburgh from 12 to 16 June and Glasgow's Theatre Royal from 18 to 23 June. This personal musical is inspired by Sting's own childhood experiences growing up in a shipbuilding community. It shows the collective defiance of a community facing the collapse of the shipbuilding industry, and shares the poignant tales of childhood sweethearts and the adults they grew up to be.