Take the plunge to see a stunning set of images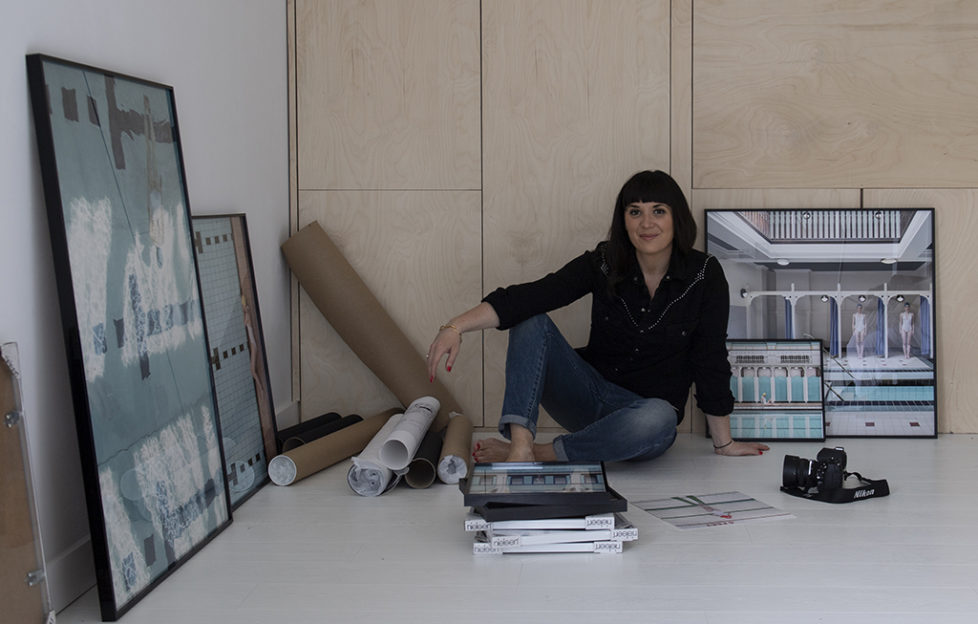 A Scots photographer has created Poolside, a stunning collection of images taken in historic swimming pools.
In the show, by Soo Burnell, she shares her passion for water, architecture and keeping things simple.
She captured the images of the swimming baths at pools across the UK and Europe, in cities including Glasgow, Edinburgh, London, Paris and Manchester.
The work is on show from from Saturday, June 15, in association with the Saorsa Art Gallery, at 8 Deanhaugh Street, Stockbridge, Edinburgh.
Soo said: 'I started photographing Victorian swimming pools in January 2018. I'd been working on another water-themed project, which took me to Glenogle Baths. It reminded me of learning to swim there and all the times I'd been there as a child, so there was a sense of nostalgia. But it was the beauty of the architecture of the space that inspired me.
'I've always loved architecture and as an adult I could really appreciate the scale and interior of this beautiful space – the graphic lines, the geometry of the tiles, the typography, the sense of minimalism and incredible detail – all things I hadn't paid any attention to when swimming there as a child.
'But seeing them again made me appreciate the beauty, light and scale.
'I started by photographing Victorian swimming baths in Edinburgh and was amazed at just how many we still have. I've since photographed pools in Glasgow, Manchester, London and Paris.
'I'd like to work my way around the UK a bit more, although Berlin has an amazing pool that is high on my wish list.
'Every shoot is different. Manchester's pool isn't currently used for swimming, it's being used as an event space until funding is available to renovate it, so there is no water in those pool pictures. Even without the water, it is still a beautiful space, with floor-to-ceiling tiling, incredible windows and mahogany banisters.
'I introduced swimmers to the photographs to give a sense of perspective, it's difficult to appreciate the size and scale of these spaces without a reference point. The models reflect the graphic minimalism of the pools – I didn't want anything fussy, so the simple swimsuits and swimming caps add to that graphic element.
'I've managed to get access to most of the pools when they were closed to the public, although that wasn't possible when photographing the Molitor in Paris. When we got there at 5am, there was already a queue of French gentlemen lined up in white towelling robes all ready for their morning swim.
'They were incredibly accommodating and quite happy to be photographed, even though they had no idea I'd be there. It did prove challenging to capture those moments of perfectly still water though.
'For me, photography is all about following your passion – finding something you love is where inspiration comes from. I love water and I love architecture – I feel drawn to these historic swimming baths.'
Poolside opens at Saorsa Art Gallery, 8 Deanhaugh Street, Edinburgh on Saturday, June 15, and runs until June 28. Visit soo-burnell.com.