Skerryvore to headline gig at Portsoy Boat Festival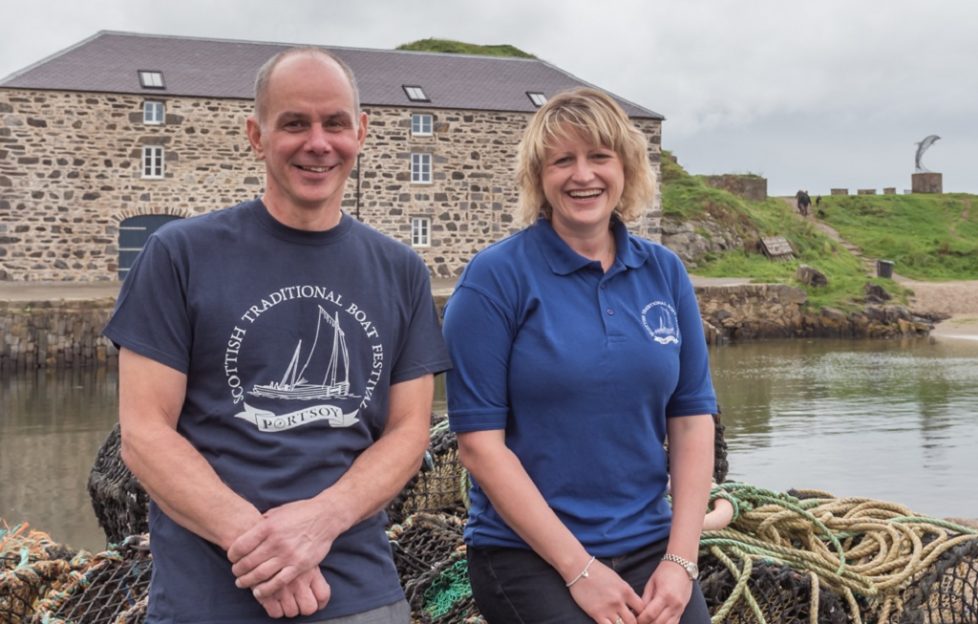 Organisers of the annual Scottish Traditional Boat Festival in Portsoy have announced award winning Scottish celtic rock group Skerryvore will headline next year's event.
Twice winners of Scotland's Traditional Music 'Live Act of the Year' Award, in 2011 and 2016, the band will headline the Friday Night Gig at the Wally Green on 19 June 2020.
Made up of eight members from regions across Scotland, Skerryvore represents the best in contemporary Scottish traditional music through their unique fusion of folk, trad, rock and Americana.
With a growing fanbase worldwide, they have achieved global success which has taken them from the remote island of Tiree to international tours across Europe, America, Canada and China.
Celebrating their 15th anniversary in 2020, the band has recently released their widely acclaimed sixth studio album titled 'EVO', comprising a mix of high energy tunes and songs.
Looking ahead to the gig, Skerryvore's drummer, Fraser West, commented, "We're really looking forward to playing in Portsoy next summer. We have been in the north east before, but never in Portsoy, so we're looking forward to the visit and hope to see some of the Festival, as we've heard lots about it."
Supporting the band will be Scottish singer and songwriter, Cody Feechan, whose music is probably best described as alternative rock with a touch of pop. Cody is an unsigned artist who released her debut single 'Manhattan Sky' back in November 2018, followed by many songs since. She has played numerous festivals and has also supported acts including winner of The Voice 2015, Stevie McCrorie, The Amazons, Tom Hingley and Scottish folk legend Dick Gaughan.
Sponsored by Urquhart Joinery Services, the gig is expected to attract a large audience of fans from across the north east and beyond. Tickets are limited and are on sale now at www.stbfportsoy.org
One of the most popular events in Scotland's tourism calendar, the Scottish Traditional Boat Festival attracts up to 16,000 people to the town of Portsoy every year.
The next Boat Festival takes place on 20 and 21 June 2020 in Portsoy, Aberdeenshire, when it will showcase the best in Scotland's maritime, crafts, food, drink, music and dance.
In 2020, Scotland celebrates its coasts and waters with a year long programme of events and activities which will shine a spotlight on these vital elements of our landscape. From our beautiful natural features including coasts, lochs and rivers to our industrial heritage such as our canals, mills, and the creation of our national drink – whisky, Scotland's coasts and waters have shaped our culture, our stories and our way of life.
The Scottish Traditional Boat Festival has been selected as one of the organisations to be supported by the Year of Coasts and Waters 2020 events fund, managed by EventScotland.
More information and tickets for the 2020 event can be found at: www.stbfportsoy.org