Scottish Field's January 2022 edition is now available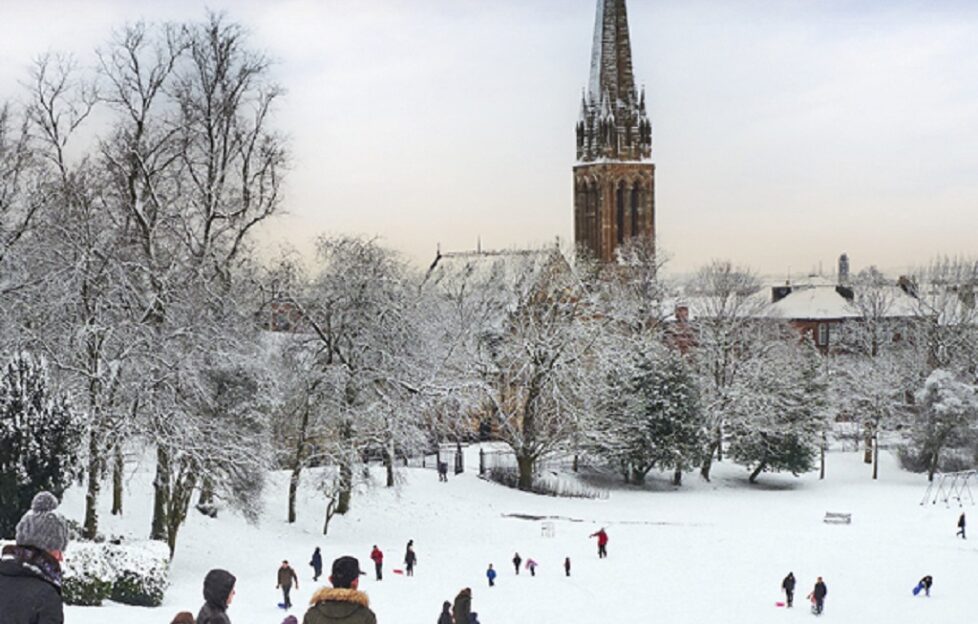 The end of 2021 is on the horizon, but we've got a packed issue to keep you going through the darkest nights of winter.
In our January 2022 edition, we look at the extraordinary aerial photographs taken by WWI reconnaissance pilot Captain Alfred G Buckham, and five famous Scots give us their highlights of 2021 and New Year's resolutions for 2022.
Broadcaster, presenter, and closet history geek Stephen Jardine shares his signature dish and dream dinner dates, while we discover that taking on a converted hotel in Portobello was no walk in the park for owners Jo Tennant and Neil Aitken.
We meet TikTok sensation Coinneach MacLeod who shares a taste of Hebridean life with his new cookbook, and Scottish Field's Quiz of the Year means it's time to gather the troops for our end-of-year pub quiz.
Editor Richard Bath said: 'This year has been a time of unprecedented introspection and reflection. Even so, it still came as a little bit of a surprise when, with weeks still to go until 2022 is upon us, a lively debate broke out in the Scottish Field editorial team over New Year's Resolutions.
'The spark was the piece in these pages at which five of Scotland's finest looked back at 2021 and ahead to 2022.
'Their New Year's Resolutions were suitably impressive, leading to an outbreak of aspiration envy. There was an acceptance that "I want to get fit" or "walk the dog more often" doesn't quite cut the mustard. "The problem is," said one colleague, "that our horizons have shrunk. I went out to the pub last week for the first time in two years and hated it. That's not a person I recognise. We've all changed."
'So we've all tried to recalibrate, to stretch ourselves and come up with properly ambitious targets for 2022.
'Our resolutions range from painting an identifiable portrait of a partner, learning enough Gaelic to order a round in a Stornoway pub, appearing as an extra in Doctor Who, getting a short story published, swimming the Corryvreckan, to "buying a cottage in the middle of a wood so I don't have to speak to anyone".
'So which colleagues do those resolutions belong to, and how many of them will come to fruition? The former will remain a secret for now, but I could hazard a decent guess at the latter – it would be "one". I'll report back this time next year, when all will be revealed.'
We learn that Rule, Britannia! was the work of Scottish poet James Thomson, who was responsible for the lyrics of the famous patriotic song.
Prodigious wildlife artist Mouse Macpherson reveals a lifelong love affair with the magnificent West Coast, and we learn that Cairngorms wildflowers are under threat, but could a new initiative save them?, asks our wildlife correspondent Cal Flyn.
We meet the current custodians of Branklyn Gardens, who are continuing the work of renowned plantswoman Dorothy Renton, and Our Mystery Diner makes the pilgrimage north to visit Mara restaurant at Links House hotel in Dornoch and is delighted by what he finds.
In our regular columns, Alexander McCall Smith writes of his unusual way to achieve a zen-like state of mind; quality broadsheets are a thing of the past, and Guy Grieve couldn't be more disappointed; Fiona Armstrong's beloved new pooch appears to have developed attention deficit syndrome; there might be more to low salmon counts than we first think, according to keen angler Michael Wigan; and whisky guru Blair Bowman is encouraged by the developments being made in distilleries to increase disabled accessibility.
In motoring, we find the Aston Martin DBX lives up to expectation, featuring enough mod-cons to suit any James Bond wannabe.
All this and much more is in the latest Scottish Field, priced £4.75. To find out more about how to subscribe, just visit www.scottishfield.co.uk/subscriptions