Electronic reinterpretation of Vivaldi debuts at Edinburgh Festival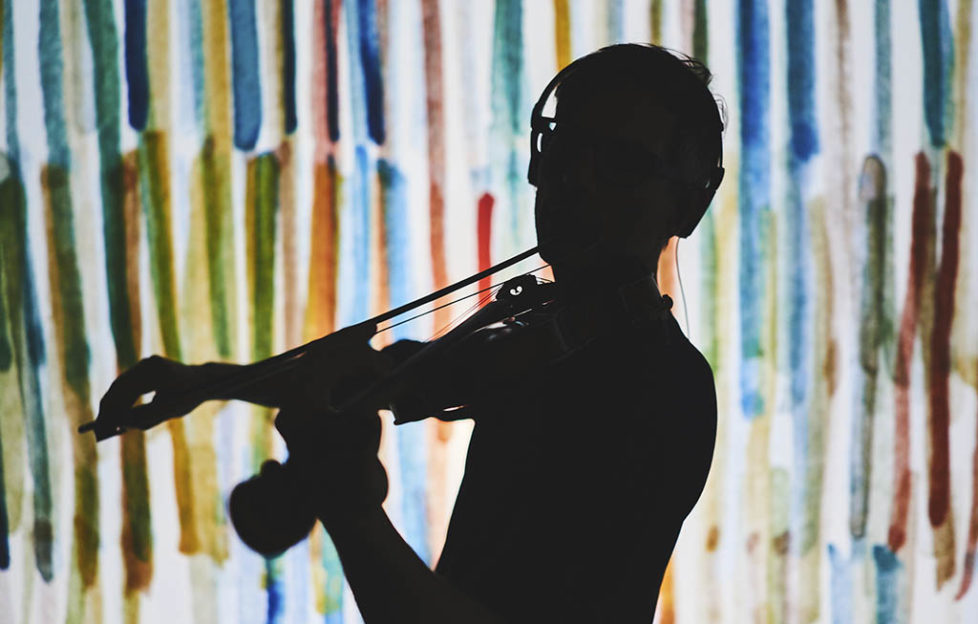 Anno, a multi-sensory reinterpretation of Vivaldi's Four Seasons, will come to the Edinburgh Festival for the first time this August.
Composed by Anna Meredith, it incorporates Vivaldi's famous set of seasonal concerti alongside Anna's own sections for electronics.
Co-commissioned by Scottish Ensemble and Spitalfields Music, Anno takes the audience into a dark, transformed world where they experience sights and sounds that evoke the passing of a year.
Anna and the Scottish Ensemble musicians become silhouettes against a backdrop of giant screens featuring the quirky art of Eleanor Meredith, inspired by the east end of London.
Anno is part of the 2018 Made in Scotland showcase, a curated programme of high quality works from Scotland.
Scottish Ensemble Artistic Director Jonathan Morton approached Anna to write the piece after recognising similarities between Anna's writing style and Vivaldi's.
Vivaldi's Four Seasons is one of the best-known pieces of music in the world, and one which has been rearranged, recomposed and decontextualised dozens of times.
The performance will take place on Friday 17 and Saturday 18 August at the EICC.