A powerful new play aims to break the silence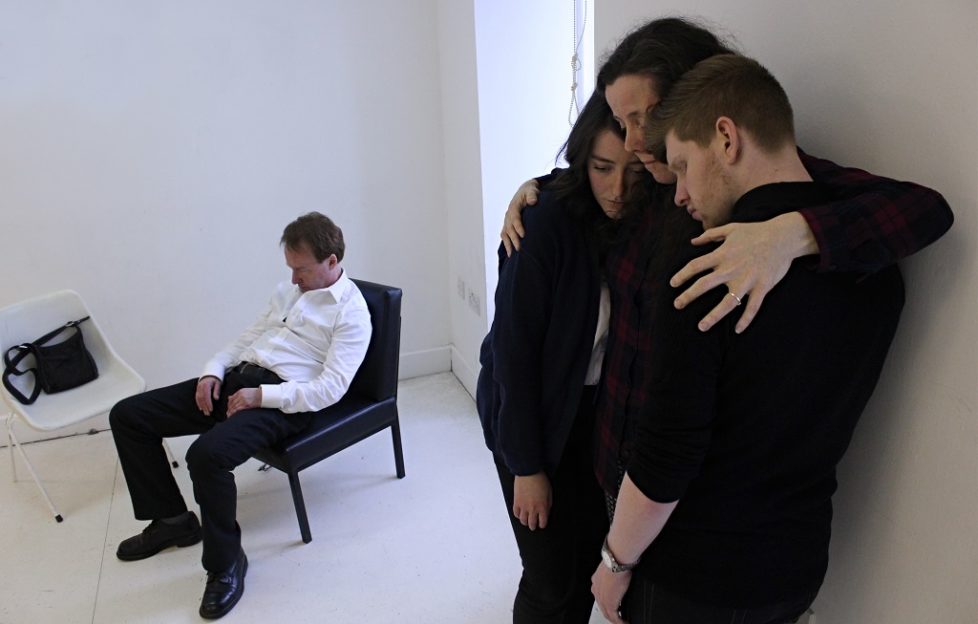 Life and health are a lottery – that's the theme The Islets of Silence (The C Word).
The play has written by Isobel Barrett, director of Glasgow-based theatre production company Tram Direct.
Isobel has written this play from the heart. It centres around the Gourlay family, who are dealing with everyday situations most of us recognise. Parenting, teenagers, growing up, school, work, hopes, dreams, plans for the future, friendships – relationships.
Then life throws a grenade. A pancreatic cancer diagnosis – then everything changes and flips upside down.
Isobel knows how that feels. She lost her husband John to the disease two years ago. Of all the major cancers, pancreatic cancer has the lowest survival rates. However, with earlier diagnosis and optimal treatment, patients can have the best chance of survival.
Isobel has written this play to shine a light on a cancer which has low awareness – in the best way she knows – using the arts.
Isobel said: 'I did not know a lot about pancreatic cancer until my husband died of this silent killer. Realising that the arts can deliver a powerful message I decided to write a play to raise awareness for others.'
While the topic is tough, the play is heart-warming and full of humour. There's a wry Scottish observational view of life and its many ups and downs.
As a former teacher, Isobel knows the importance of engaging the younger generation, and the impact they can make, especially in the world we live in now.
Isobel said: 'What's exciting about today's young people, is that they are becoming very knowledgeable about lots of issues, they can make a difference. They have a central part in the play. I want to reach as many people as I can, and all ages.'
The play has been funded by Pancreatic Cancer Scotland (PCS) and also through Culture and Business Fund Scotland match funding managed by Arts and Business Scotland.
Within the play there's hope, which resonates with charity PCS, who continue to raise awareness and have a vision for the 2020s to be the decade of change for pancreatic cancer.
Murray Easton, head of fundraising and supporter relations for PCS, said: 'Survival rates for pancreatic cancer have barely improved in five decades and awareness levels remain low.
'76% of people in Scotland cannot name a symptom of pancreatic cancer. We need to take action and as a charity we are determined to change the numbers.
'We need to look at new ways of increasing awareness. When our supporter Isobel Barrett approached us regarding Islets of Silence (The C Word) we thought it was an excellent way to reach more people through the arts; local theatre networks, local press and social media.
'Writing has proved to be very therapeutic for Isobel and we know how much hard work has gone into getting the play to this stage.'
Isobel continued: 'The play is about an ordinary family getting through life as we all do until the devastating diagnosis is given. As individuals they all react differently but through it all they never lose the close family bond. Change happens to us all and this we cannot avoid.
'However, love, hope, and a belief that things will improve will always see us through the dark tunnel that sometimes engulfs us.'
Information leaflets about the symptoms of pancreatic cancer will be available at each venue.
The play will tour to various venues throughout Scotland from March through to September. For more details visit www.tramdirect.com
Pancreatic Cancer Scotland was formed in 2010 by a group of patients, carers, nurses and doctors in Scotland to share hope, knowledge and action in the battle against pancreatic cancer. For more information please visit www.pancanscot.org