A Night at the Opera with St Andrews alumni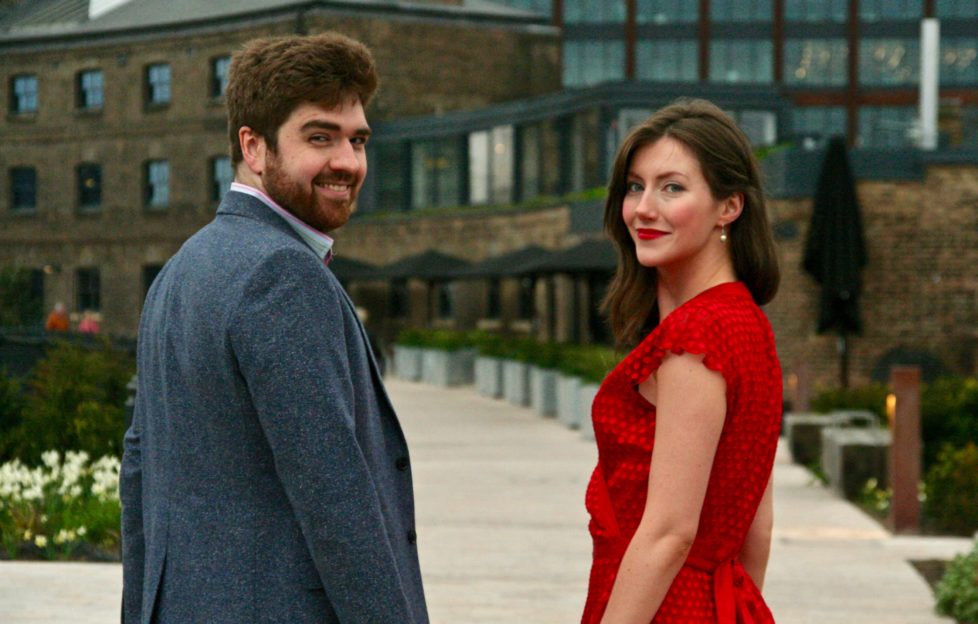 St Andrews. It possesses an undeniable charm that few can resist falling in love with.
Whether it's the university's quirky traditions (May Dippers, good luck), its remarkable golf scene, or indeed its ties with Kate and Wills, it's a place that people keep coming back to time and again.
Taking their own trip down memory lane are St Andrews alumni Caroline Taylor and Laurie Slavin, who are returning to The Bubble – this time, as award-winning performers.
On 4 May, Caroline and Laurie will be performing an early evening concert in St Salvator's Chapel. Performing 'A Night at the Opera', the duo are to be accompanied by renowned Scottish pianist Walter Blair. Doors open at 5.45pm for a 6pm start, and admission is free.
Featuring scenes from Puccini's 'La Boheme', Bernstein's 'West Side Story' and Gilbert and Sullivan's 'The Pirates of Penzance', the operatic enthusiasts of Fife have much to look forward to. Donations are welcomed on the night – the funds raised from the evening's entertainment will go in part to the National Deaf Children's Society. The remainder will allow the pair's continued study in the field of opera.
Caroline and Laurie said: 'We are thrilled to return to our alma mater for this concert, which will not only allow us to raise funds for career development and to help children in need, but will be an occasion to celebrate where our singing careers began!
'We feel so lucky to have studied at one of the top institutions in the UK and to have also received a wealth of musical opportunity. For us, it really was the 'Singing University'!'
Dr Michael Downes, director of music at the University of St Andrews, commented: 'Laurie and Caroline both made enormous contributions to university music and in particular to opera at the Byre during their time in St Andrews. I am delighted that they are able to return for what I am sure will be a wonderful evening of music.'
Since graduating in 2014 and 2015, Laurie and Caroline have completed Masters of Music and Performance at the Guildhall School of Music and Drama and the Royal Northern College of Music, respectively.
Preparing to apply for opera school both in the UK and the USA, Laurie's operatic CV is already extensive. After graduating with a first-class degree in Modern History in 2014, he went on to become a 2016/17 Alvarez Young Artist with Garsington Opera, covering the role of Albazar in Rossini's 'Il Turco in Italia'. Working several seasons as a soloist with the Gilbert and Sullivan Opera Company, as well as with the British Youth Opera, the tenor's career has got off to a flying start.
Caroline, meanwhile, is applying for opera schools in the UK and Europe. Having read for an MA (Hons) in French, Italian and Spanish, spending a year at Paris IV-Sorbonne as the recipient of a Stevenson Scholarship, the soprano graduated in 2015. Like Laurie, Caroline has already been involved in an impressive number of productions, and she was the 2018 winner of the RNCM Joyce and Michael Kennedy Strauss Award. Her operatic roles have included Lauretta in Puccini's 'Gianni Schicchi' and Sara in the world premiere of Kaye and Gorb's 'The Path to Heaven'. This summer, she will be returning to the Byre Opera as She in the European premiere of Madeleine Dring's 'Cupboard Love'.
What better a way to while away an early summer's evening than by listening to some of St Andrews' very own operatic talents? The concert will take place at St Salvator's Chapel on North Street.