Outlander inspired trips to 17th and 18th century Scotland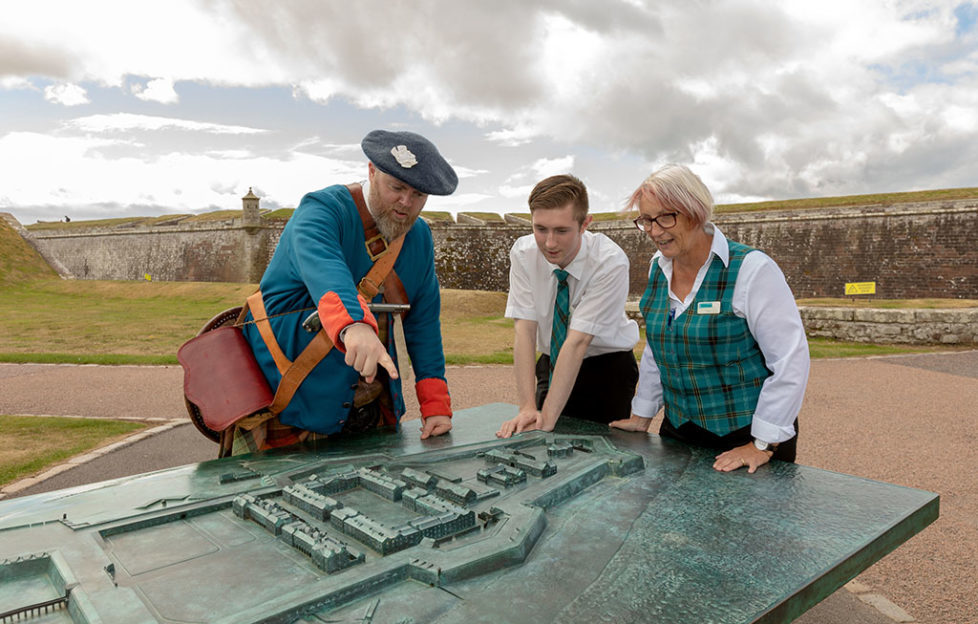 Jacobites will descend on Fort George this weekend as the Outlander-inspired Kings and Clansmen event takes place for the first time.
The Jacobite soldiers will share their stories on Saturday 11 and Sunday 12 August, based on the tales that inspired the Outlander novels.
Visitors will travel through the history of the risings as they visit the three living history camps, starting in 1689 at the Battle of Killiecrankie, before moving through to the Battle of Sherrifmuir in 1715 and the infamous Battle of Culloden in 1746.
Visitors can also learn Jacobite songs, poetry, and secret Jacobite symbols, handle a real Claymore sword and watch the fearsome Highland charge. Claire the Herbalist will also be on hand to explain which herbs were used for healing on the battlefield during Jacobite times.
There will be an action-packed 'Age of the Jacobites' arena performance, inspired by Outlander, where visitors can watch the Highland lass try to escape the clutches of the redcoat captain.
Fort George, one of over 70 staffed Historic Scotland attractions managed by Historic Environment Scotland (HES), was built in the wake of the Battle of Culloden as a secure base for King George II's army. It is one of the most outstanding fortifications in Europe and has served the British Army for over 250 years.
Gillian Urquhart, events manager at HES, said: 'The Jacobite Risings played an important part in Scotland's history, and where better to host Kings and Clansmen than the fortress that was built as a defence against the Jacobites?
'This event promises to be a great day out for families, history buffs, and Outlander fans alike as they hear stories from the soldiers, meet Claire the herbalist and watch the Jacobites take on the rival redcoats for control of the land.'
Kings and Clansmen takes place at Fort George at noon-4pm on Saturday 11 and Sunday 12 August. Entry is free for Historic Scotland members.
For more information, visit www.historicenvironment.scot/events.