Talented Gaelic singing trio unite for first album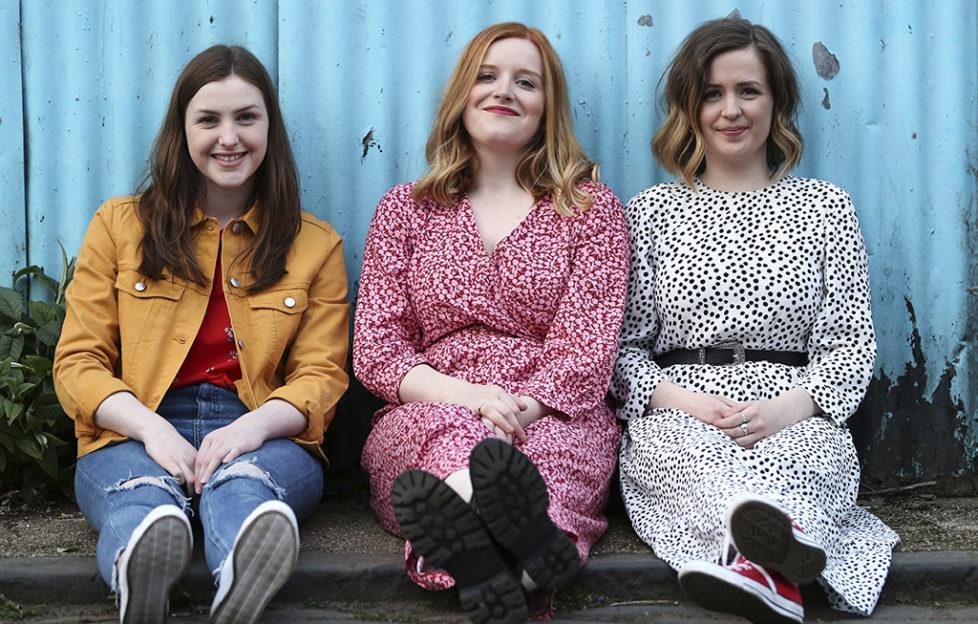 SIAN is the self-titled debut album from three of Scotland's finest Gaelic singers – Eilidh Cormack, Ceitlin Lilidh and Ellen MacDonald.
Since the band's 2016 inception, the young all-female vocal group Sian have established themselves in venues across Scotland and now present their first record, a celebration of female Gaelic bards.
Originally formed by Fèisean nan Gàidheal for Blas festival, Sian burst onto the traditional music scene with their unique Gaelic vocal harmonies.
With accolades between the three vocalists including MG ALBA Scots Trad Music Awards Gaelic Singer of the Year, Gold Medal winners at The Royal National Mòd and on-screen plaudits for appearances on 2018's film The Outlaw King and BBC Alba's series Bannan – the band are renowned as one to watch.
Since forming, Sian have performed at The SSE Hydro, the Glasgow Royal Concert Hall and many other venues across Scotland. Having firmly established themselves on the Scottish traditional music scene, Sian have gone on to collaborate with many other artists and bands such as Niteworks (with audiences being familiar with the trio's vocals on their single 'Air Fàir an Là') – but have now decided the time has come to record material all of their own.
Sian's debut album will feature 12 songs, the majority of which have been composed by Scottish female bards to showcase the strength and beauty of Gaelic song.
The album offers a fresh take on Gaelic songs primarily composed by women but remains respectful to the integrity of the traditional material. The band have drawn inspiration from multiple genres – citing their ancestral female bards, folk singer-songwriters and more contemporary female bands as notable influences.
On bridging genres Eilidh Cormack from Sian, said: 'We all have our individual repertoires as solo singers so there is a wide variety of songs, styles and influences on the album, and each one of us brings something different to the overall sound.
'We have loved doing our own research into the incredible female bards who have played such a pivotal role in carrying on the tradition throughout our history.
'We have not only drawn influences from these talented and iconic women, but we have also sought influence from more "folk-pop" musicians such as The Staves. With this new body of work, we have tried to bridge the gap between traditional Gaelic song and a more contemporary folk-feel and we really hope this comes across.'
The album features a stellar line-up of accomplished musicians, creating a powerful collective sound and representing their wealth of individual talents. Joining Sian is one of Scotland's most sought-after guitarists Innes White, 2017's BBC Radio Scotland's Young Traditional Musician of the Year Charlie Stewart and legendary Scottish-Icelandic percussionist Signy Jakobsdottir.
Self-titled Sian was recorded in June of 2019 in GloWorm Studios and is due to be self-released on the 6 March. The album was produced by Donald Shaw (of Capercaillie fame and creative producer for Europe's largest winter musical festival Celtic Connections.)
SIAN is released on Friday 6 March and will be available in CD and Digital formats.