Singer Hannah's talent is a genuine Rarity as she lifts BBC prize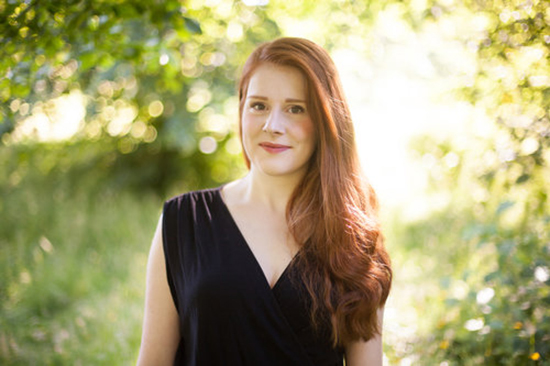 Folk singer Hannah Rarity has been named the 2018 BBC Scotland Young Traditional Musician of the Year.
The announcement was made as part of the Celtic Connections festival in Glasgow, following a performance at Glasgow's City Halls in a broadcast live on BBC Radio Scotland.
Five young musicians from all over Scotland competed in a great concert celebrating Scotland's fabulous traditional music.
The judges were unanimous in awarding Hannah Rarity, a 25-year-old folk singer from Dechmont, West Lothian, the title, seen as the premier accolade for young musicians in their field.
Hannah, who has toured internationally with Irish-American traditional group Cherish The Ladies and performed at the Edinburgh Fringe, said: 'I'm utterly stunned to have won – especially with such a strong field of finalists.
'Everyone performed amazingly well. It's a true honour to be named as winner – the BBC Radio Scotland Young Traditional Musician is a hugely respected competition. I'm looking forward to taking on some new projects in 2018 and I hope earning this coveted title will help act as a spring in my career.'
It's the fifth consecutive time that a member of the Live Music Now Scotland roster has been awarded the prestigious prize; previous winners have included traditional Scottish singers Robyn Stapleton and Claire Hastings, who won the prize in 2014 and 2015 respectively, followed by accordion player Mohsen Amini the year after, and fiddle player Charlie Stewart last year.
Live Music Now is the leading musician development and outreach organisation in the UK. LMN selects young, professional musicians who combine exceptional performing skills with special qualities of communication, insight and generosity.
There's a long history of musicians from the outreach scheme winning the prize; multi-instrumentalist Anna Massie and fiddlers Rua McMillan and Kristan Harvey have all been given the title in the past, while many more have been finalists.
Commiserations go out to guitarist and singer Luc McNally, a Live Music Now Scotland musician who performs with Hannah as a duo. Luc was also due to compete in the final, but had to pull out at the last minute after he shattered his elbow in an accident and needed an operation to put in a metal plate.
Live Music Now Scotland would like to send warmest congratulations to Hannah on winning the coveted award, which 'exists to encourage young musicians to keep their tradition alive and to maximise their musical potential by the pursuit of a career in traditional music.'
Find out more about Hannah at her website by clicking HERE.