Scottish Awards for New Music 2020 now open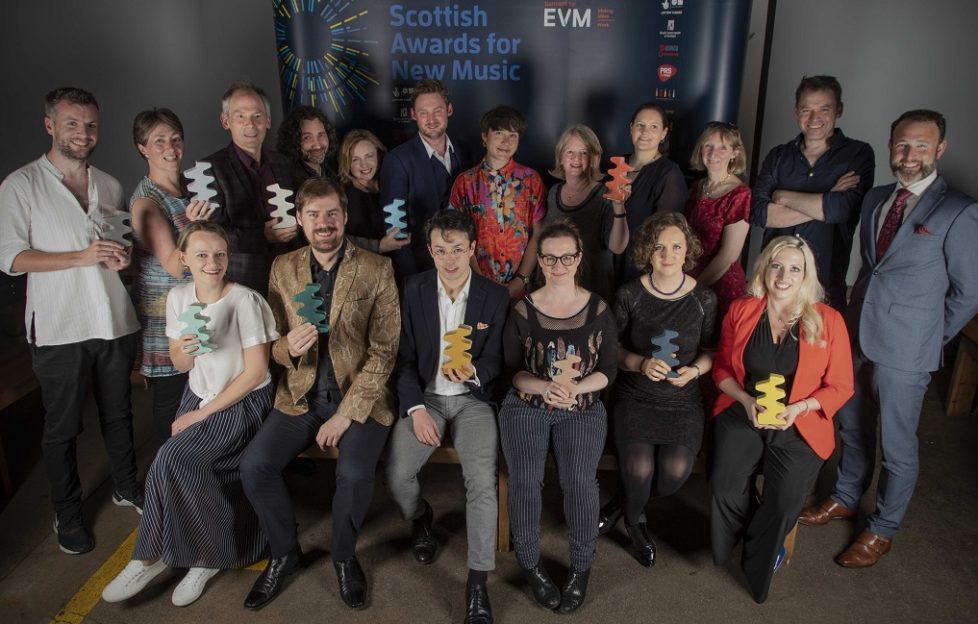 New Music Scotland are pleased to announce that nominations for the fourth annual Scottish Awards for New Music are now open.
The Scottish Awards for New Music celebrate Scotland's creatively ambitious and vibrant contemporary music scene, showcasing some of the most innovative, experimental and ground-breaking work taking place in Scotland. The awards highlight the depth and breadth of our country's composers, musicians, sound artists, programmers, producers and ensembles.
Nominations can be submitted by anyone from today, Friday 13 December, until Friday 10 January 2020 on the New Music Scotland website where full guidelines and submission criteria can be found.
The awards event will take place at V&A Dundee on Tuesday 14 April 2020.
New Music Scotland's co-chair Oliver Searle said. "We are pleased to be running these Awards again for the fourth year in a row, which are fast becoming an established part of the new-music calendar in Scotland, raising the profile of new work from our performers, promoters and creators around the world. We are particularly excited to be able to host the awards in one of Scotland's newest, most high-profile venues, V&A Dundee, which to us perfectly complements the level of innovation and creativity alive in new music in Scotland today."
There are 11 award categories, including a new category for 2020 of Environmental Sustainability, which recognises a project or policy that puts climate action at its heart.
The 2020 categories are:
Electroacoustic/Sound Artwork
Small / Medium Scale New (1-10 performers)
Large Scale New Work (11+ performers)
Recorded New Word
Collaboration in New Music
Contribution to New Music in Scotland
New Music Performer(s) of the Year
Creative Programming
Making it Happen
Innovation in New Folk Music
Environmental Sustainability
The awards are created by New Music Scotland with support from the National Lottery through Creative Scotland's Open Project Fund. Award sponsors will include Dorico Steinberg and PRS for Music.
For more details visit www.newmusicscotland.co.uk/awards2020/