Project Smok's debut album is brought to life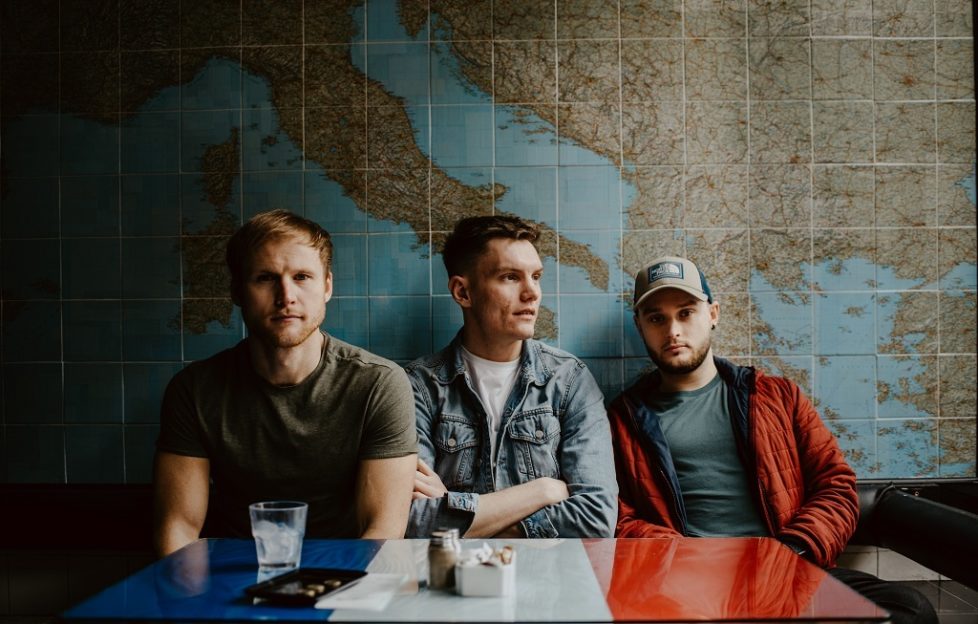 Bayview is the debut album from upcoming neo-trad trio Project Smok.
Recently released, the record showcases the non-conformist and progressive Scottish traditional music the young band have become known for in recent years.
Combining trad music with links to contemporary new-age pop, Bayview was brought to life in Edwyn Collins' famous Clashnarrow Studio in Helmsdale on Scotland's north east coast, using a treasure trove of special analogue and vintage equipment.
Using Edwyns' classic neve recording desk in his unique studio, which has welcomed the likes of Franz Ferdinand and David Gray, Ali Levack (whistle and pipes), Ewan Baird (bodhran) and Pablo Lafuente (guitar, electric guitar) set to work pushing the boundaries between the contemporary and the traditional, to marvellous effect.
Over the course of a week in November 2019, tracks were recorded using a selection of Edwyn's classic vintage microphones, with Ali's distinctive playing captured through the same microphone Edwyn used to record the vocals for his 90s hit, A Girl Like You. In celebration of this, the album's final track is a magnificent stripped-back version of the well-loved song, featuring Edywn's unmistakable vocals alongside Project Smok's stirring playing.
Bayview, which is part-funded by Creative Scotland, also sees the trio collaborate with a range of special guests from Scotland's contemporary folk scene, including Mike Vass (tenor guitar), Benedict Morris (fiddle), Mohsen Amini (concertina), Greg Barry (drums and shaker), Sam Mabbett (button box), Megan Henderson (vocals), John Mulnhearn (vocals), Rona Lightfoot (vocals) and Charlie Stewart (double bass).
Written as a follow up to their 2017 EP Horizons, the ten-track self-composed album showcases the honest and refreshing sound which the band have developed in recent years. They meld naturally between the innovative, explosive and unconventional, drawing outside inspiration from acts including The 1975, LANY and Bon Iver, to more traditional, time-honoured and West Coast styles.
Each track on the album is rooted in a sense of place, with many tunes named after a particular location, including the title track Bayview– the name of Edwyn and his wife Grace's home in Helmsdale and Viewbank – Pablo's Airdrie recording studio. Woodlands Drive is about Ali's home in Glasgow and in Airsaig, the band pay tribute to the west coast spot which has a dear place in their hearts.
Ali said: 'We always wanted this album to be progressive and forward thinking, whilst also showing an appreciation for the tradition of the genre. When we were given the opportunity to record at Edwyn Collins' iconic studio up in Helmsdale we knew it would be the perfect place to create something special and in a meaningful location.
'Experimenting with vintage and analogue equipment, using the best instruments available, gave us an even greater opportunity to fuse contemporary and traditional sounds to produce something really authentic, which sounds close to the source. My family are from Helmsdale so recording here held even more significance and to work so closely with Edwyn was an absolute privilege.'
Having already fast become a recognised and household name in the traditional music scene, bringing together an array of musical aspects, instrumental virtuosity, blistering drive, infectious rhythm and delicate sensitivity, Project Smok boast nominations for Best Up and Coming Artist at the MG ALBA Scots Trad Music Awards 2018 and the 'Belhaven Bursary for Innovation' at the same awards in 2019.
Ali Levack was crowned BBC Young Traditional Musician of the Year 2020 and the band can now add working with a 2019 Scottish Album of the Year nominated artist to their list of achievements.