On the fiddle to celebrate the master of music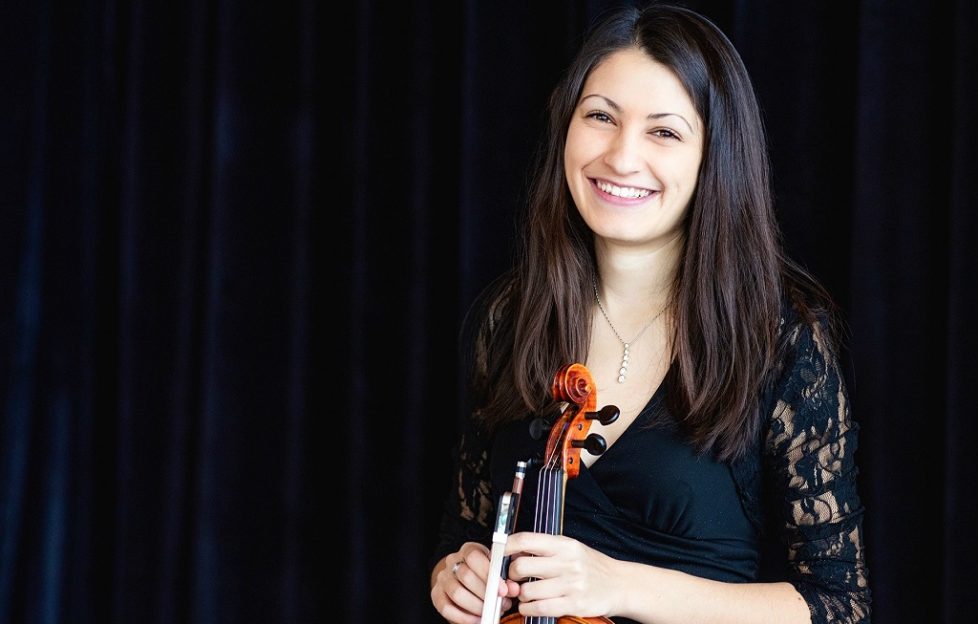 The 16th annual Niel Gow Festival will take place next month, to celebrate the life of the man regarded by many as the patriarch of the Scottish fiddle tradition.
The festival programme over the weekend of 15–17 March in Dunkeld and Birnam, has something for everyone, players and punters alike and, as is the case at any festival, informal and spontaneous music sessions in pubs and hotels often prove to be memorable highlights, in a celebration of the life of Niel Gow (1727-1807)
The festival always provides a platform for up and coming performers, and this year is no exception, featuring musicians from Canada, the USA and Sweden as well as home-grown talents.
The 2019 festival kicks off with a (mostly!) solo fiddle concert at the Royal Dunkeld Hotel on the Friday night, when performers will include Jocelyn Pettit, award-winning fiddler from Canada's west coast, Sean Heely from Virginia, USA, Gillian Stevenson from the Black Isle and, from Glasgow, piano wizard Suzanne Fivey (formerly Suzanne Houston, a long-time supporter of the festival).
On Saturday morning, Pete Clark will be giving a short recital in Little Dunkeld Church, when he will be playing a fiddle which was once Niel Gow's favourite. (Entry by donation, with proceeds going to the Niel Gow Memorial Fund.)
At Birnam Arts, a show by Alastair J Hardie and friends, Kist o' Musick celebrates the life and works of Nathaniel Gow (fourth son of Niel Gow). The performers include Alastair Savage, Donald Gillan and John Kitchen, with narration by John Shedden.
Also on Saturday morning there will be a screening of the nostalgic and highly entertaining 1972 BBC film documentary Yehudi Menuhin's Welcome to Blair Castle, presented by its producer, James Hunter.
The film will be followed by an audio-visual presentation from sculptor David Annand. David has been commissioned to create a memorial to Niel Gow, a life-size figure in bronze, and this will be a chance to hear him explain the process of his work, from idea to reality.
On Saturday afternoon, the West Highland music tradition will represented by husband and wife duo Iain MacFarlane and Ingrid Henderson. And Allan Henderson, Ingrid's brother and Iain's erstwhile colleague in Blazin' Fiddles will be making the long journey from his home in South Uist to join them.
The show begins with a set from The Falkirk Fiddlers, led by Sandy Harvey, followed by guests from the USA, Sean Heely and Colin McGlynn, with Greg Mannion on guitar.
The Saturday evening concert has a multi-national flavour. Making a welcome return to the Niel Gow Festival will be fiddle phenomenon Ryan Young, accompanied on guitar by Chris Amer.
Taking the stage before them will be North American duo Jocelyn Pettit and Ellen Gira, both of whom are currently post-graduate students at the Royal Conservatoire of Scotland. The concert concludes with The Sandy Brechin Trio, featuring accordionist Sandy with Swedish musicians Jimmy Johansson (fiddle) and Chris Anderson Bang (bass and guitar).
On Sunday morning, the first concert of the day stars young musicians from Perthshire schools, including Breadalbane Academy, after which the ever popular Blackford Fiddlers take the stage.
On Sunday afternoon, the final concert of the weekend gets underway with the Dunkeld & District Strathspey & Reel Society.
Returning to the festival for the second year running is Perthshire's own Hannah Fisher, accompanied on guitar by Sorren Maclean. Closing the concert and indeed the festival will be Lesley Thompson, master of many fiddle styles, with Innes Watson (guitar).
Some of the performers will also present workshops during the weekend, providing an opportunity to learn from some of today's top traditional musicians (and not just fiddle. Other instrumental workshops include accordion, guitar and cello.
Guided walks led by David Martin and by Pete Clark provide an opportunity to take some gentle exercise while discovering more about Niel Gow and his life in this beautiful part of highland Perthshire.
Further details are available HERE and tickets for all events are available from Birnam Arts on 01350 727 674.