Island music festival sells out in record time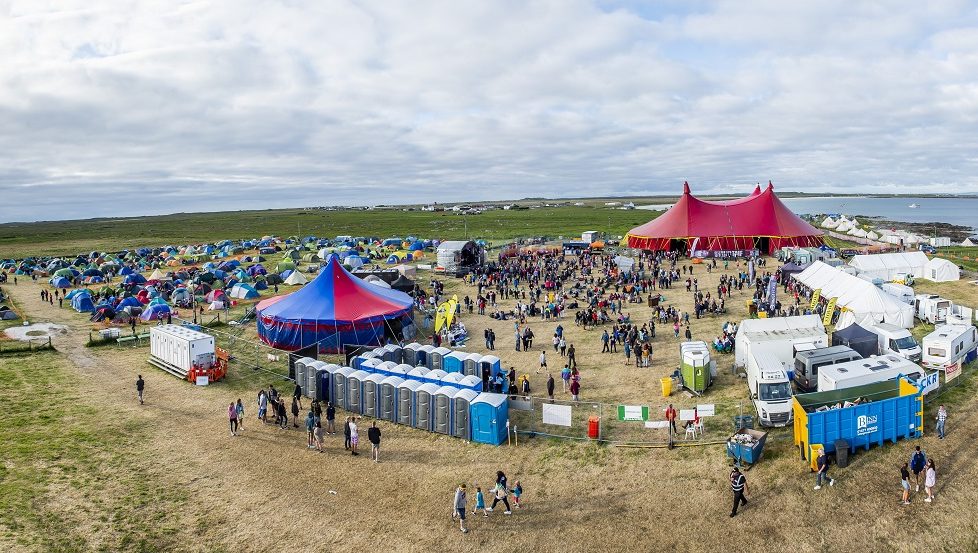 Tiree Music Festival has sold out for the 11th year in a row, a record seven months ahead of the event, with all 2100 tickets snapped up in a matter of weeks.
Hot on the heels of early bird tickets selling out in just 40 minutes, all remaining tickets have sold out before Christmas for the first time ever.
There has been an amazing demand and response from returning and new visitors to the festival, with this year's much anticipated line-up set to be announced in early 2020.
Festival goers from all over the world, including the USA, Germany, New Zealand and the United Arab Emirates, have jumped at the chance to experience the festival on Tiree taking place on 10–12 July 2020, which is known for the picture-perfect white sands, sunshine, fantastic line-up of folk, trad and pop acts, family activities and spotless campsites.
Daniel Gillespie, artistic director for Tiree Music Festival, said: 'It's unbelievable to see demand for the festival continue to grow each year.
'With every year that passes, people are moving faster to secure their place among the family-friendly party on Tiree. We can't wait to share more information about next year's festival with everyone in the new year.'
Stewart MacLennan, festival director for Tiree Music Festival, added: 'It's incredible to have sold out tickets for TMF2020 already and it just goes to show the popularity of this special island event which shows off Tiree and all it has to offer.
'More and more people are discovering the unique island adventure that can be experienced at Tiree Music Festival. We would encourage anyone that missed out to sign up to our mailing list and be one of the first to get a ticket for 2021.'
As Scotland celebrates the Years of Coasts and Waters in 2020, TMF2020 will celebrate Tiree's place among Scotland's unrivalled coastline with next year's tagline, Where the music meets the ocean.
Since its humble beginnings, TMF has prided itself on being a family-friendly festival with a creative programme for young people and their families, including workshops, sport, music and culture.
Often described as one of the most stunning festival locations in the world, the festival showcases the island of Tiree at its best, with visitors enjoying the beach, cycling, walking, sea tours and watersports.
Anyone who missed out on tickets can join the mailing list at www.tireemusicfestival.co.uk to keep up to date with plans for the festival in 2021.