International music comes with a big Finnish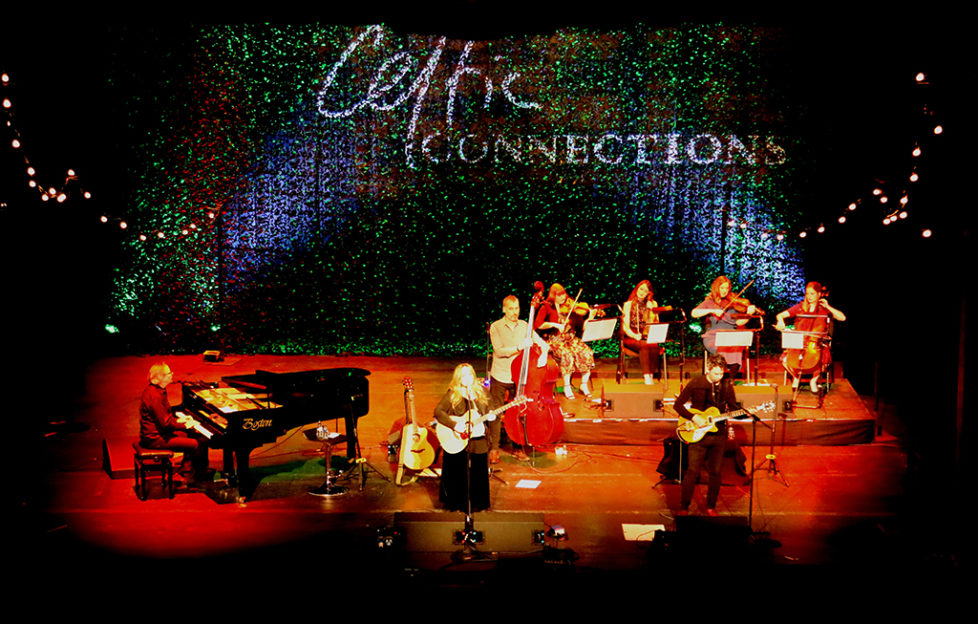 The largest gathering of the international music community in Scotland is set to begin today (Thursday 30 January).
Showcase Scotland at Celtic Connections will run until Sunday 2 February and will welcome 200 music industry professionals from 23 nations for five days of world-class music and entertainment.
The hundreds of delegates have access to an incredible 45 concerts in over 20 venues across Glasgow, as well as the Celtic Connections Festival Club that showcases short performances from an array of artists performing as part of the line-up.
Showcase Scotland provides an opportunity for Scottish artists to gain international exposure and meet the people who can help them break into new international markets. It is now one of the biggest international showcases of its kind in Europe, creating hundreds of opportunities for delegates from around the world to see and hear the very best music that Scotland has to offer, resulting in festival appearances and tours for Scottish acts throughout the world.
Organised by Active Events on behalf of Celtic Connections the event will promote Scotland's dynamic music scene to delegates from as far afield as Australia, Mexico, China and India.
Each year Showcase Scotland offers a spotlight on an international partner and for the 2020 edition there will be a Scandinavian flavour with Finland as the partner region. Both leading and emerging Finnish artists will perform alongside their Scottish counterparts over the four days in association with Music Finland.
Donald Shaw, Creative Producer of Celtic Connections, said: 'I can't wait to welcome some of the top Finnish musicians to the Glasgow stage as part of Showcase Scotland at Celtic Connections. As a festival we are really looking forward not only to some unmissable concerts but the chance to create new connections between Scotland and Finland, two countries for whom a deep-rooted love of making and sharing music is part of our national identity.'
Lisa Whytock, director of Active Events, organisers of Showcase Scotland, said: 'I can't quite believe it's 20 years since Showcase Scotland began. In that time, hundreds of artists in over 1000 concerts have been showcased and we have shared international partnerships with 16 countries forging working relationships with festivals and events from Australia and New Zealand to France and Norway. The event has gone from strength to strength and we are really looking forward to welcoming artists from Finland as our international partner. The next five days really will be fantastic, with festivals and venues from 23 nations coming together to celebrate the cultural links that help promote the music of Scotland and Finland on the world stage.'
Henna Salo, export manager for Music Finland, said: 'In many ways, Finland is like Scotland: a small Northern country with a big musical heart. Open-minded crossings of musical borders, courageous experimentation with styles, and a rich cultural history have all contributed to the soundscape of Finnish folk music today.
'Partnership with Showcase Scotland at the 2020 edition is a great honour. In Glasgow we will be proud to present a wide spectrum of Finnish musical traditions from West, East and North, from the unique vocal tradition of the indigenous Sami people to virtuoso fiddling, and from the crispy sound of kantele to exuberant accordion tones. Welcome to discover it all with your own ears – "tervetuloa", as we say in Finnish.'
Alan Morrison, Head of Music at Creative Scotland, said: 'The list of acts who have performed at Showcase Scotland over the past two decades reads like a Who's Who of modern folk music. Along the way, careers have been made, friendships have been formed and Scotland's traditional music has evolved to become the envy of the world. Showcase Scotland is the perfect cultural crossroads, where our best artists meet delegates from home and abroad – the starting point of a long and exciting journey to performing for eager audiences across the planet.'
Celtic Connections 2020 commenced on Thursday 16 January and will come to a close this Sunday, 2 February. Over the 18 days, musicians from across the world take part in over 300 events in venues throughout Glasgow for the UK's premier celebration of Celtic music.
The festival brightens up the dark, wintry January nights with a mixture of concerts that include a host of one-off musical collaborations alongside talks, workshops, film screenings, theatre productions, ceilidhs, exhibitions, free events and late-night sessions.
For more information on Showcase Scotland visit: https://www.celticconnections.com/showcase-scotland/
To see the full programme for Celtic Connections 2020 and buy tickets, visit: www.celticconnections.com