Henge gig promises to be out of this world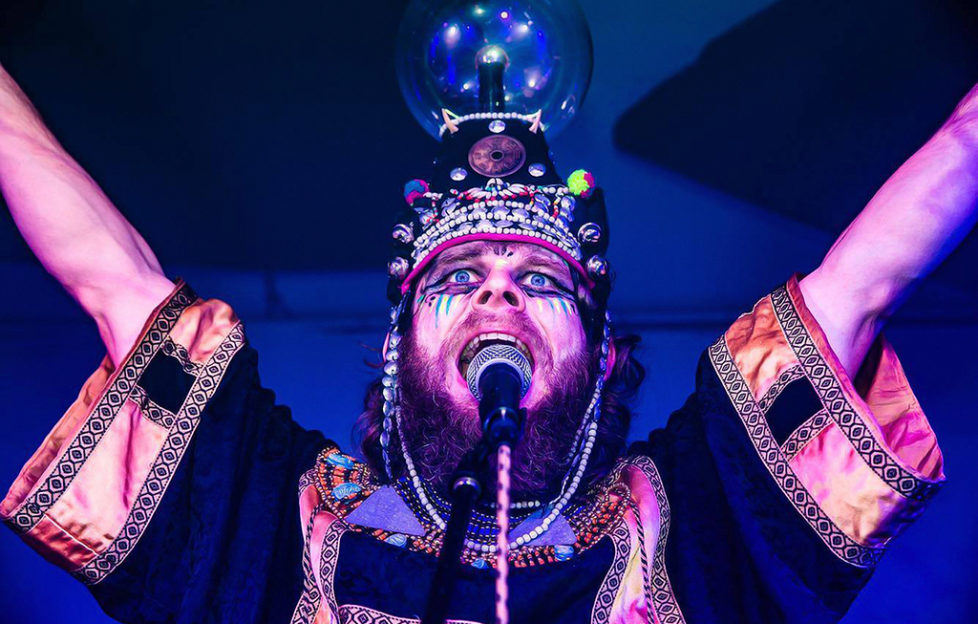 Music that's out of this world is coming to Scotland's festival village.
Moniaive in Dumfries and Galloway is renowned for hosting bands from all over the world – but now its welcoming musicians from Venus and beyond.
The mighty Henge, who describe themselves as 'an extra-terrestrial music collective' plan to bring their unique sound to The Craigdarroch Arms on 24 November.
The line-up consists of drummer Nom (an amphibian from Sirius), Goo (the last of the Venusians), with synth player Grok (the only Earthling).
Lead singer Zpor will rock the crowd with songs about his travels through space and an appeal to humans to save their species by ending their wars and turning their energies to colonising new worlds.
Grok said: 'We come in the name of rave. The landing in Moniaive is very special to us – it is the perfect place to spread our message of joy and harmony. And we look forward to offering humans a sublime musical experience – a close encounter of the Henge kind.'
The band will be playing music from their album Attention Earth.
Tim O'Sullivan, who runs the Craigdarroch Arms, said: 'We've had performers from just about every country you can think of, but never before from other planet – should be out of this world.'
The Henge will perform on Saturday, 24 November, and doors open 8pm, with the show starting at 8.30pm.
Ticket price: £8. Available from www.ticketsource.co.uk.