Europe's best string players and ensembles in Scotland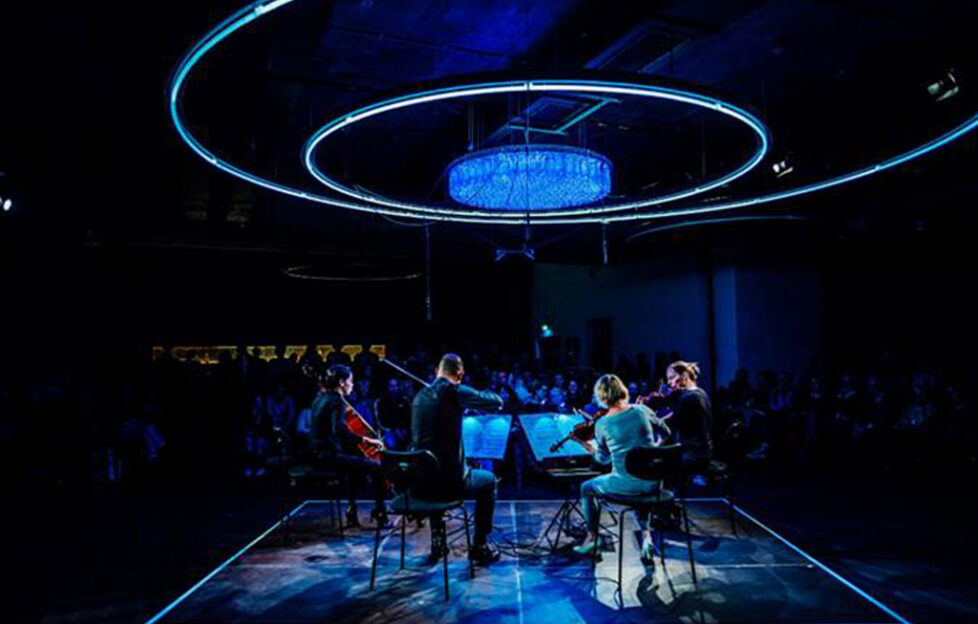 Glasgow is getting ready to welcome some of the finest musicians in Europe next week.
Scottish Ensemble, Ensemble Resonanz, Trondheim Soloist and PLMF Music Trust present The Bridge Festival, Glasgow, welcoming Europe's best string players and ensembles.
The Bridge is a festival bringing European collaboration and breathtaking performance to the people of Glasgow.
In a bid to inspire new ways of thinking about music for strings, events will be enhanced by visual artists, musicians from other, non-classical genres, young musicians and exciting venues.
Venues include Barrowland Ballroom, Glad Café, pop-up concerts in public places across the city and more.
The festival opens with its most significant collaboration, Nachtmusik. Over forty string musicians, including all three ensembles as well as musicians from the PLMF Music Trust umbrella, will take to the stage at Glasgow's iconic Barrowland Ballroom in a spectacular concert celebrating the enticing diversity and exuberance of music for strings in contemporary cultural life. Headline events; Nachtmusik, Barrowland Ballroom, 21 April; PLMF Music trust: Estonia, Merchants House, 22nd April; Scottish Ensemble: Anno, Tramway, 22 April; Ensemble Resonanz: urban string (post show DJ set), Glad Café, 22 April; Trondheim Soloists: Nordic Flowers, Mackintosh Church, 23 April; Ensemble Resonanz: Derya's Songbook, Saint Lukes, 24 April.
All tickets £16 apart from urban string which is 'pay what you think its worth'. Concessions and discounts also available.
For more details visit https://www.bridgestrings.eu or https://scottishensemble.co.uk