Debut album release date is set for Gráinne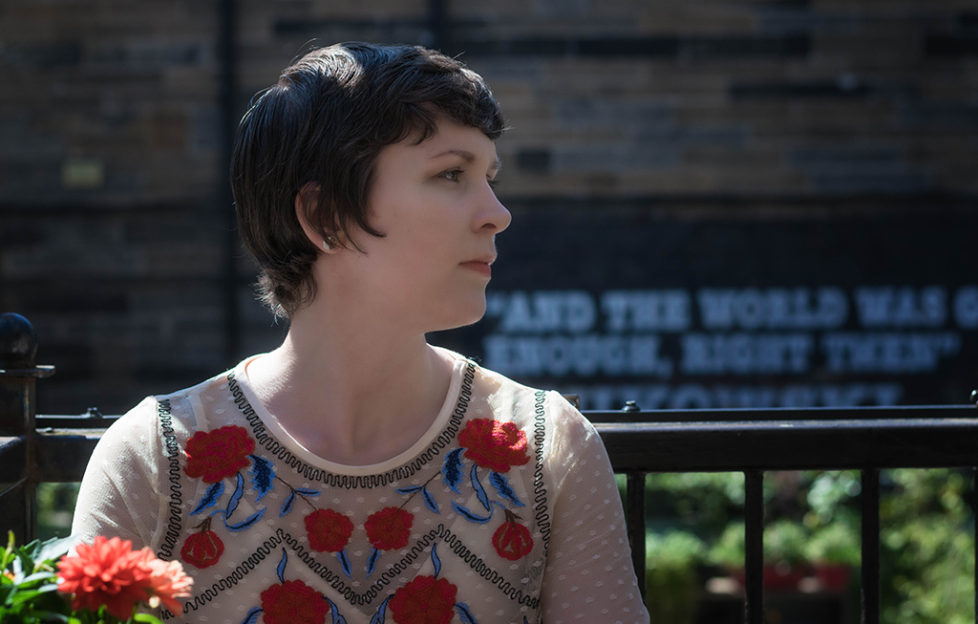 The much-anticipated debut album from Irish-Scottish composer Gráinne Brady, entitled The Road Across the Hills, has been given a release date.
Originally from Co. Cavan in Ireland, Gráinne has been writing music for over 10 years and has steadily built a career at the heart of the Scottish traditional music scene as a well-respected musician and composer.
She currently plays with MG Alba Scots Trad Awards nominees Top Floor Taivers, string group The Routes Quartet, and Gaeilge/Gàidhlig supergroup LAS.
Recorded in spring 2018, The Road Across the Hills was tracked, mixed and produced by award-winning musician and composer Mike Vass, and features household names from across Scotland's traditional and classical music scene: Su-a Lee, Megan Henderson, Innes White, Andrew Waite, Steve Forman and Feargus Hetherington. It will be released on February 22 2019.
Exploring themes of immigration and extreme poverty, Gráinne took inspiration from the work of Irish poet and writer Patrick MacGill – the music for the album acts as a soundtrack to Patrick MacGill's 'Children of the Dead End'.
Born in Glenties, Co. Donegal in 1889, MacGill emigrated to Scotland in the 1900s and began to discover his talents as a writer whilst working as a labourer on the railways and as a navvy. His writing depicts the hardships endured by both the Irish and Scottish lower class and highlights the enduring hope that drove their determination to succeed despite the odds – a lasting concept just as relevant today in the discussions around immigration as when MacGill was writing.
His growing preoccupation with the poor, the downtrodden and the workers who, like himself, toiled in the muck to build civilisation but lived on the outskirts of society is prevalent throughout his work. Each track on The Road Across the Hills was written in response to pivotal moments in this novel; a book that has stuck with Gráinne since first reading it as a child.
The ten-track album features Donegal native Jack Houston reciting abstracts of MacGill's evocative poems. Incorporating spoken word as well as percussive sound effects to augment the tracks, allowing Gráinne to create a dramatic soundscape throughout the album.
The music takes the listener on a journey; from his childhood in rural Donegal to gruelling labour in Scotland as a potato picker, or 'tattie howker'. There are some colourful characters along the way, as well as a bittersweet story of love and loss, entwined with words from the man himself which works as an extra layer to the soundtrack and acts as a reflection on the tale.
Originally from Ireland, Gráinne relocated to Scotland in September 2011 to study Mathematics in Glasgow University, eventually pursuing a career in traditional music.
Gráinne said: 'I have been writing music for ten years and usually write what comes to me that instant. However, for my first solo project I wanted to write around a concept and remembered how much of an impact these stories had on me as a child and in my move to Scotland. As I thought about the events in the novel and played around with some ideas, the music just came to me. It was a different experience writing with a particular concept in mind, but a really enjoyable one.
'I moved to Glasgow in a much more enlightened time and I am privileged to be able to make a living doing what I love to do – writing and playing music. The compositions are not only inspired by this tale but are also a reflection of my own musical journey over the last few years.'
Taught from a young age by her father, Gráinne's fiddling style developed from playing with her family and in local folk sessions. In her late teens she began playing regularly at traditional music festivals throughout Ireland, from which she rapidly built a broad repertoire of tunes. Her playing style incorporates mainly music from counties Cavan, Leitrim and Clare, but continues to develop, and has more recently incorporated newfound Scottish influences. As well as being an accomplished performer and teacher, Brady is a keen composer and enjoys writing and arranging music.
Available digitally and on CD, The Road Across the Hills is out on February 22 2019.