Creative event will tie together Scottish and Malawian culture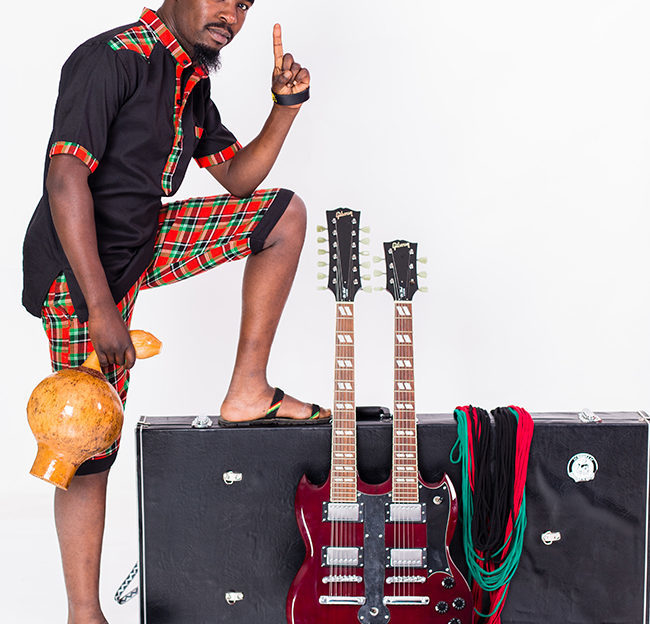 Lake of Stars celebrate their fifteenth anniversary this year with festivals and events taking place in Malawi, London, and Glasgow.
Lake of Stars Glasgow is a one-day event happening on Sunday, 11 March, which aims to champion creative connections between Scotland and Africa.
The one-day event will take place at Glasgow Art School from 11am to 2am and feature free daytime activities showcasing the diversity of the countries' creative sectors followed by a ticketed evening concert.
The evening line-up includes Scott Hutchinson, frontman for Scottish alt-folk act Frightened Rabbit, Ghanaian hip-hop artist M.anifest, Malawi singer-songwriter Faith Mussa, poet Michael Pedersen, and DJ Auntie Flo.
The Glasgow event builds on three years of Creative Scotland and Scotland–Malawi cultural collaborations, by showcasing creatives from Southern Africa alongside rising Scottish stars.
The event will be the curtainraiser to the Scotland-Malawi Partnership's Buy Malawi Week, promoting trade between the countries by showcasing products such as coffee, tea, chilli sauce, rice, visual arts and crafts.
Lake of Stars founder Will Jameson said: 'Our ambition is to create long lasting connections between Scotland and Malawi, building on the 150-year relationship between the two countries to unite art forms, audiences, and artists from both countries and integrate cultural networks and communities.
'We feel that, by bringing Malawi and Scotland closer together, new ideas and inspiration can be generated from both sides that will positively impact audiences in each country.'
Artist applications for Lake of Stars Glasgow closed yesterday, and was open to live acts, DJs, poets, and theatre groups, especially acts based in Scotland and those from the African diaspora.
Find out more on the event by clicking HERE.