Country season comes to BBC Scotland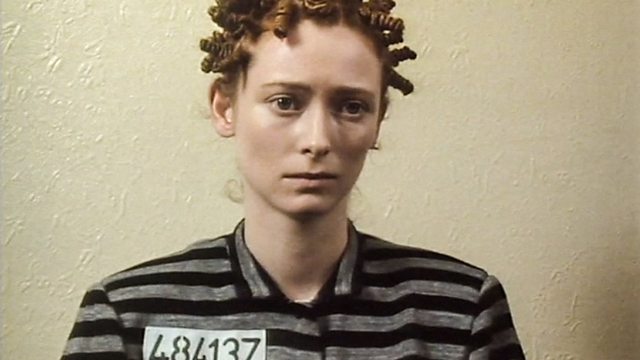 Some of the biggest names in country music are coming to our TVs and radios, starting thie weekend.
The Shires, Nathan Carter and Tanya Tucker will feature in a series of special television and radio programmes on BBC Scotland and BBC Radio Scotland as part of a Country Season spanning three weeks, kicking off with Ricky Ross's Another Country radio show on Saturday 14 and Sunday 15 March.
There will also be special country-themes programming on the BBC Scotland channel including music on Country At The Quay, Country 2 Country, a Nathan Carter concert and TOTP2 – Country Jukebox special; country-themed documentaries Keepin 'er Country, Meet The Logans, The Falkirk Cowboys and Wayfairing Stranger with Phil Cunningham; as well as another chance to watch classic drama, Your Cheatin Heart. Highlights include: nother Country (Saturday 14 and Sunday 15 March, BBC Radio Scotland); Country 2 Country with Ricky Ross (from Saturday 21 March, BBC Scotland); Country artists including Tanya Tucker, Luke Combs, Darius Rucker, Old Crow Medicine Show, Brett Young, The Cadillac Three, Tenille Townes and Runaway June meet Ricky Ross across three days of the Country 2 Country music festival in Glasgow. They'll share their music insights as well as perform some special acoustic sessions in the foyer of BBC Scotland in front of a live audience for two special BBC Radio Scotland shows and as part of BBC Scotland's highlights compilation.
Your Cheatin Heart (Sundays and Tuesdays from Saturday 21 March, BBC Scotland), created by John Byrne, is an acclaimed six-part drama series Your Cheatin Heart starred a stellar cast including Tilda Swinton, John Gordon-Sinclair, Katy Murphy, Eddi Reader and Ken Stott. First broadcast in 1990, it delves into the Scottish country music scene in an unsentimental portrayal of Glaswegian life and culture. Local food and wine correspondent Frank McClusky (John Gordon-Sinclair) falls in love with waitress Cissi Crouch (Tilda Swinton). Unfortunately for him, she's the wife of a convict who's inside serving seven years for a crime he didn't commit. As Frank's life becomes more embroiled with Cissie's, he goes on a mission to track down the guilty men.
Keepin 'er Country (Sundays and Thursdays from Sunday 22 March, BBC Scotland). Six-part observational documentary Keepin 'er Country was filmed in 2018 and followed some young Irish country music fans as they look for love on the dance floors of Northern Ireland. The Northern Irish country music scene has undergone something of a revival in recent years, due in part to the appeal of younger stars like Derek Ryan and Nathan Carter. These new acts have sparked a frenzy amongst a younger crowd of concert goers and ignited a country music renaissance in towns and villages across the land.
Wayfaring Stranger with Phil Cunningham (from Wednesday 25 March, BBC Scotland). Renowned Scottish musician Phil Cunningham explores age-old musical connections between Scotland, Ulster and America in this three-part documentary series. Featuring a wealth of music, there are performances from artists including Paul Brady, Rhiannon Giddens, Ricky Skaggs as well as country and bluegrass legend Rosanne Cash. The series culminates in Phil journeying to the Grand Ol' Opry and the Country Music Hall of Fame in Nashville, Tennessee.
Nathan Carter Concert (Saturday 28 March, BBC Scotland). Irish Country Star, Nathan Carter is fast becoming one of the UK's most prolific touring artists with his energetic showmanship proving irresistible to fans. Recorded at Dublin's 3Arena in 2017, this concert includes performances of his biggest hits including 'Wagon Wheel' and 'I Wanna Dance'. Growing up in a house where Country and Western music filled the air, Nathan immersed himself in the music of Johnny Cash, Don Williams and Dolly Parton.
Country At The Quay (Saturday 28th March, BBC Scotland). Roddy Hart shares performances from some of the best country and Americana artists from both sides of the Atlantic to play The Quay Sessions including The Shires, Sam Outlaw, The Wandering Hearts, Gretchen Peters, Ward Thomas, Olivia Lane and Chris Stills.
The Falkirk Cowboys (Sunday 29 March, BBC Scotland). Another chance to see this one-off documentary which told the story of a posse of factory workers from the British Aluminium plant in Falkirk who, in the 1970s, made Western movies in their spare time. The Cowboys – around 20 in total – all worked at now-defunct British Aluminium (BA) factory in Falkirk and made eight films during the 1970s. The films had titles such as Wyoming Outlaws, Badlands, Apache Ambush, Border Badmen and The Lonesome Drifter and sourcing props was a big part of the process, with family and friends all roped in to help. The Falkirk Cowboys sees the surviving films shown in a real cinema for the first time.
Meet The Logans (Sunday 29 March, BBC Scotland). Meet The Logans – Honor, Tayler and Leona-Blue – three multi-talented Glasgow sisters trying to make it big in the world of country music with their boundless charm and fantastic tunes. From temperamental rehearsals to barnstorming gigs, one-off documentary Meet the Logans offers an absorbing insight into the highs and lows of Scotland's thriving country music scene. Following on from the Logan's popular Instragam series, this TV doc showcases the three very different personalities that make up this family band – Leona is the blonde bombshell who's also a no-nonsense weightlifter on the side, Honor is the strong and stable elder sister, ready to drag you kicking and screaming from a bar-room brawl if she thinks you've gone too far, while Banjo-playing Tayler is the raucous redhead with a wicked sense of humour and all the best riffs. Meet the Logans is an entertaining insight into the beginnings of a talented band with every chance of making it big in the country music scene.
TOTP2 – Country Jukebox (Sunday 5 April, BBC Scotland). Steve Wright presents an hour of country tunes. This hour-long special features classic performances from The Proclaimers, Johnny Cash, Dolly Parton, Tammy Wynette, Willie Nelson, Glen Campbell, Billie Jo Spears and Crystal Gayle.