Blas Festival draws in top Scottish talent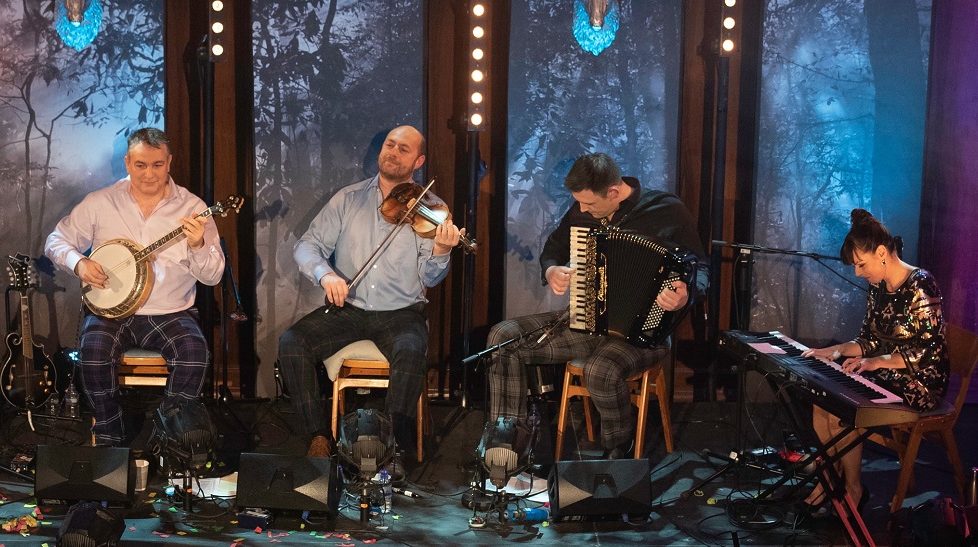 This year's Blas Festival, which is currently taking place at venues across the Highlands and Islands, will finish with an impressive array of musical entertainment to celebrate St Andrew's Day this weekend.
In association with St Andrew's Fair Saturday, supporting HiMRA (Highland Migrant & Refugee Advocacy) and Highland Supports Refugees, Blas Festival will hold seven Gaelic music events this Saturday from Inverness to Portree.
Arthur Cormack of Fèisean nan Gàidheal, organisers of the Blas Festival, said: 'It is fitting to end the Blas Festival with a range of events in collaboration with St Andrew's Fair Saturday, contributing to the global Fair Saturday movement and the celebration of St Andrew's Day. Fair Saturday aims is to boost social inclusion, fairness and sharing and we hope to celebrate our culture with some of the migrants and refugees who have settled in the Highlands and raise some funds for the organisations which support them.
'The Highlands is well-known for its warm welcome and friendliness and we hope people will come out to support their work and enjoy entertainment from some of the best traditional singers and musicians.'
Inverness will host two events; a family cèilidh dance with members of Meantime will be held at 3pm at the Spectrum Centre whilst Gaelic singer Mairi MacInnes will sing in the beautiful St Andrew's Cathedral in the Highland capital, along with award-winning Inverness Gaelic Choir, local fiddler Ruairidh Gollan and Cape Breton duo, Dawn and Margie Beaton; the perfect way to celebrate Scotland's official national day.
The people of Nairn will be treated to a cèilidh dance with the Glenfinnan Cèilidh Band at the Arts and Community Centre at 8pm and Gary Innes, former shinty player and presenter of BBC Scotland's Take the Floor, will be providing the tunes and craic, along with his band (Kim Carnie, Ryan Murphy, Ali Hutton and Rory Matheson) at Shielbridge Village Hall, Acharacle, at 7.30pm.
For those who enjoy a modern take on traditional Scottish music, neo trad trio, Project Smok will be entertaining at Strathy Village Hall and will be joined by the next generation of young musicians from Fèis Air an Oir.
At Ben Nevis Distillery, Fort William, Jo Macdonald, Rachel Walker and Ewen Henderson will take a light hearted look at Gaelic song. Gaol no Gonadh?, this year's Blas commission, will include some of the most beautiful Gaelic songs of love or loss, accompanied by interesting stories and introductions by Jo MacDonald. The songs and accompanying stories will explore courtship, heartbreak, marriage, the marital state and the consequences of remaining single; ensuring an evening of beautiful songs, tears and laughter!
Finally, at the Àros Centre, Portree, in partnership with Urras an Eilein, there will be a concert with some of Gaeldom's finest musicians and singers including Dr Angus MacDonald, Kathleen Macinnes, Christine Primrose, Alasdair Whyte, Stuart Jackson, Mhairi Hall, Allan Henderson and some young Fèis participants.
Blas, which means 'taste' or 'sample', is organised by Fèisean nan Gàidheal in partnership with The Highland Council and aims to celebrate Gaelic culture and the thriving Scottish traditional music scene over nine days of concerts, cèilidhs and workshops in venues across the Highlands and Islands.
The full programme of events can be found at www.blas-festival.com along with details of how to purchase tickets.