A laid-back tribute to two real legends of jazz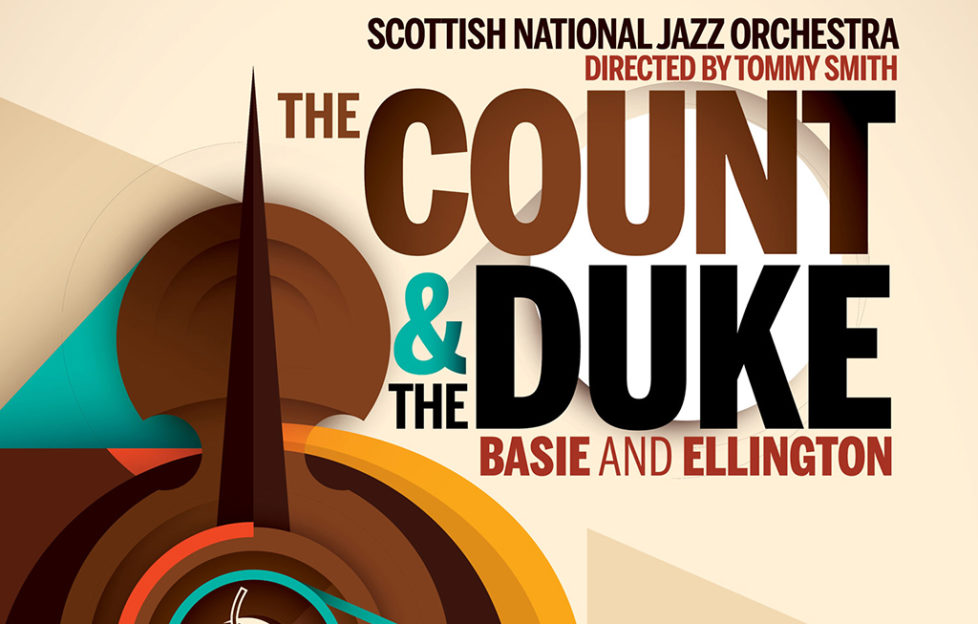 Scotland's leading musicians are to pay tribute to two jazz legends this weekend.
It's time to brighten up the darkness of February and ease any frosty blues, as Tommy Smith's Scottish National Jazz Orchestra (SNJO) welcomes you to swing to the music of two big band impresarios in "The Count and the Duke" at Aberdeen's Music Hall this Friday, February 1 at 7.30pm.
The SNJO is considered by many to be one of Europe's foremost contemporary big bands. Founder/Director Tommy Smith, who was awarded an OBE in the New Year's Honours, established the group in 1995 as a not-for-profit organisation with a crystal clear artistic vision and core values of versatility, discipline and expression. The SNJO is dedicated to promoting jazz as a pre-eminent art form through performances, original compositions, recordings, and educational outreach programmes.
The music, personas and creativity of royal maestros Count Basie and Duke Ellington propelled countless jazz musicians through decades of ambition, war, achievements, and awe-inspiring jazz. Nevertheless, there were career milestones that stood out as exemplary.
Aberdeen Performing Arts' Director of Programming and Creative Projects, Ben Torrie, said: 'The SNJO is a group of extraordinary musicians. Their imaginative interpretations of classic material are simply amazing, and I can't wait to hear what they do with Count Basie and Duke Ellington.'
The SNJO have selected two landmark recordings for these concerts: Count Basie's The Atomic Mr. Basie (1958), and Duke Ellington's Black, Brown and Beige (1944).
The SNJO are well accustomed to playing historic suites in full, and past performances have showcased Ellington's works including: Magnolia Suite, Toot's Suite, Nut Cracker Suite, Peer Gynt Suite, Deep South Suite, and Far East Suite. Now, for the first time in the SNJO's 23-year history, The Atomic Mr. Basie and Black, Brown and Beige will be heard in concerts, and will trigger an inescapable chain reaction of feet tapping and heads bobbing.
In 1958, the Count Basie Orchestra was extremely popular despite the alleged demise of the big bands. Basie may have been a successful entertainer and a household name, but The Atomic Mr. Basie demonstrated that the Count's primary expertise remained firmly at the seriously explosive end of the jazz spectrum.
Duke Ellington's Black, Brown and Beige is a different kind of jazz, one that is strong and affirmative, yet soul-searching and profound. It places race and identity at the centre of a musical and intellectual enquiry, so it's perhaps no surprise that it contains powerful emotions in tunes like Work Song, Come Sunday and West Indian Dance.
Basie and Ellington were prominent and prolific, and their respective repertoires constitute a vital legacy. Who better than the SNJO to treat that legacy with the respect it deserves: lovingly preserving the music while casting the intentions of its creators in a bright, new creative light as once more, the SNJO offers Aberdeen audiences a wonderful evening of music not to be missed!
Great swing means everything in orchestral jazz and these repertoires of Count Basie and Duke Ellington have it in enormous bundles of unbridled joy.
Tickets are available from www.aberdeenperformingarts.com.
The Scottish National Jazz Orchestra is supported by Creative Scotland