Marking 40 years since closure of Mackintosh school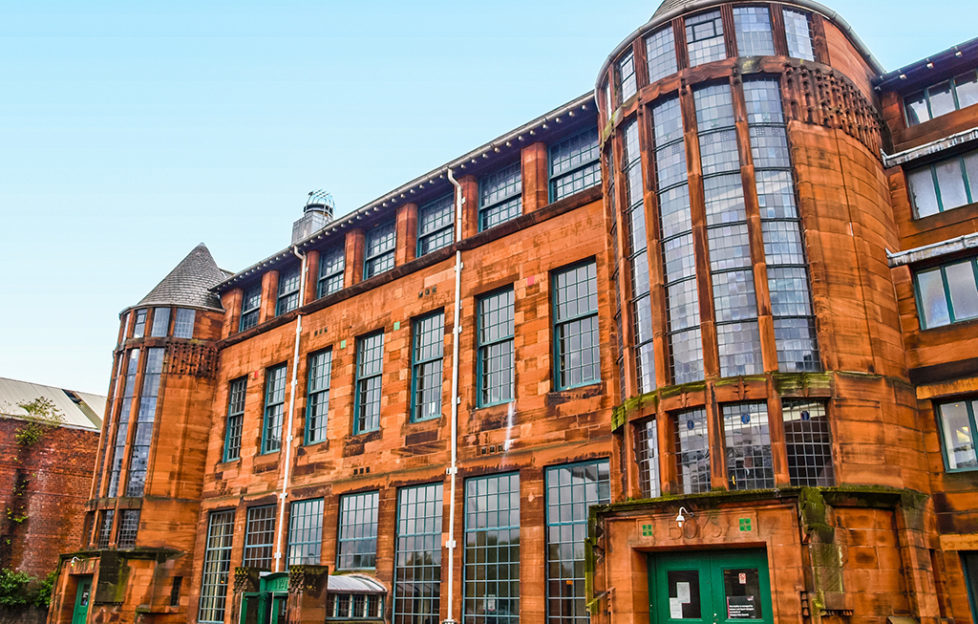 Forty years after the Charles Rennie Mackintosh designed Scotland Street School closed, organisers hope to attract a record number of former pupils to the annual reunion.
This year's event takes place from noon–3pm this Saturday, 19 October.
Last year's reunion, which took place in the 150th anniversary year of Mackintosh's birth, attracted over 60 people making it one of the largest Reunions since they began in 2006.
This year, organisers artist and filmmaker Margaret Moore and former pupil Ruth Sills hope to attract more pupils who attended from the late 1920s to the School's closure in 1979.
The organisers hope to see former pupils from across the years at the reunion.
Highlights of the event will include a screening of Margaret's documentary film 'Scotland Street School Remembers', which brings to life a hundred years of memories of the former pupils from the late 1920s up to the School's closure.
The event will begin with young piper Emily Northcote who will pipe in the guests.
Guests can then transport themselves back in time with old photographs and school equipment, from the dreaded strap and dunce's hat to reading books and playground toys.
Museum 'Headmistress' Lesley Robertson will perform her popular WW11 recreation classrooms from noon-1pm and 2-3pm and museum staff member Malcolm Northcote will demonstrate playground toys and games from the Museum's collection.
Lesley's popular Govan Allsorts Choir will also sing playground songs at 1.15pm and this will be followed by the traditional reunion group photograph in the cookery room at 1.30pm.
The screening of Margaret's documentary film 'Scotland Street School Remembers' will follow at 2pm.
Margaret Moore urged former pupils to come along: 'We had a tremendous turnout for last year's Mackintosh 150 year reunion and this year we're hoping to encourage even more former pupils to come along and meet old friends and new over a cuppa.
'Everyone has a great time going down memory lane browsing over old school photos, listening to songs from over the decades, watching 'Scotland Street School Remembers', seeing the old school equipment and enjoying self-led activities and materials for families.
'We urge everyone to come along and make this year's Reunion the biggest ever.'
The School Board of Glasgow commissioned Charles Rennie Mackintosh to design Scotland Street School in the early 1900s.
The school, which is celebrated for its stone carving, metalwork, impressive tiled Drill Hall and leaded glass stairwell towers, opened in 1906 when employment around the Clyde was at its peak. It closed in 1979 and reopened as Scotland Street School Museum in 1990.
Scotland Street School Remembers is the third instalment of Margaret's wider Still Sounds project charting the social history of Scotland Street School and local community at home, work and war during the last century.
Still Sounds began in 2013 with a sound and print installation at the school featuring interviews with former pupils who spoke of school, family life and work in Glasgow's shipyards.
In 2014, Margaret opened Still Sounds: The Great War, a gritty documentary, giving a unique insight into the life of Glaswegian soldiers at war as remembered by their children and grandchildren, again all former pupils at Scotland Street School.