Letter writing competition for Gaelic Glasgow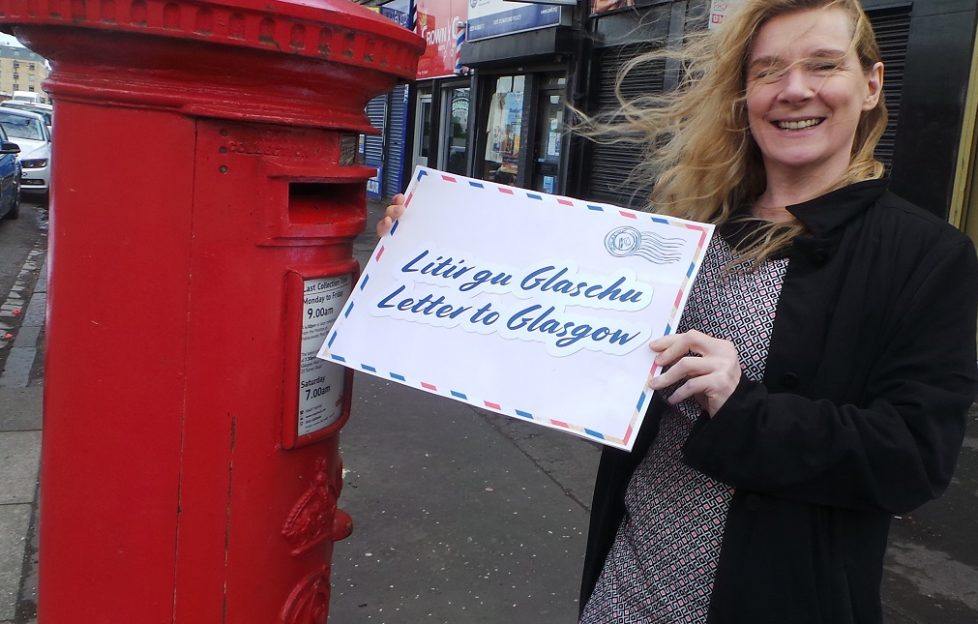 A new competition is encourages Glaswegians to pen a letter to Gaelic Glasgow.
Glasgow Life, together with the Gaelic Books Council, has launched Letter to Glasgow, a brand new event which encourages Gaelic supporters across Glasgow to pick up their pens and write a letter to their city – one which looks at Gaelic Glasgow, or Glasgow from a Gael's perspective.
The winning entry will not only net £250 prize money for its author, it will also be read live by a professional actor at a special performance during MOD 2019, Scotland's premier Gaelic festival, and filmed for online publication.
Letter to Glasgow also has an under-18s category, with a £100 prize for the winning entry.
Glasgow Life's Gaelic Arts Producer, Rona MacDonald, said: 'Letter to Glasgow is an opportunity for people around the city to explore Gaelic culture – and to contribute to it as well.
'Tell us what you think about the city, from a Gaelic perspective. The letter can be in any form – a thank you letter, a breaking-up letter, a poem, a rap, a letter of complaint – or even a love letter! We want to see your creativity – and would love to read entries from people who have never written anything like this before.
'While Gaelic language submissions are especially encouraged, all entries are welcome. Whether you speak, learn or even just support the Gaelic language, this is for you. And if your letter is in English, or partly in English, we will translate it into Gaelic if it is picked as the winner.'
Submissions should be sent to Glasgow Life by 10 July. The winning letter, chosen anonymously by a specially selected panel, will be publicly announced on 28 July, at The Merchant City Festival.
This project is part of Glasgow Life's Gaelic Arts Strategy, delivered as part of Glasgow City Council's Gaelic Language Plan.
The Royal National Mod, Scotland's premier Gaelic cultural festival, takes place annually. This year's event will take place in Glasgow from 11-19 October. It's the first time MOD has been held in Glasgow for 29 years.
Full details on the competition can be found at glasgowlife.org.uk/gaelicarts