Watch new trailer for Robert the Bruce film Outlaw King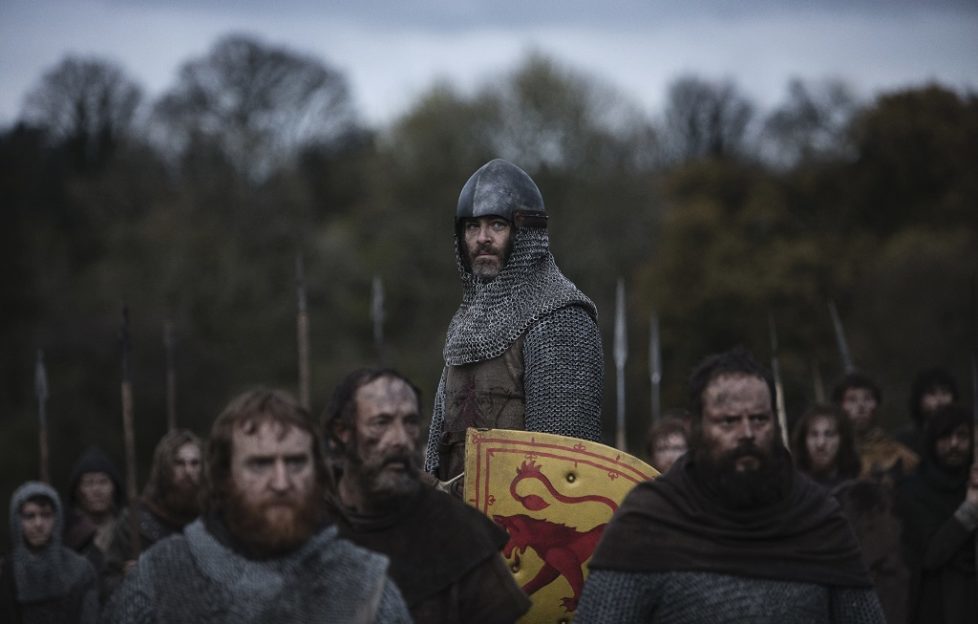 A new trailer for Robert the Bruce film Outlaw King has been revealed.
Outlaw King will open in select cinemas and launch globally on Netflix November 9, revealing the untold, true story of Robert the Bruce who transforms from defeated nobleman to outlaw hero during the oppressive occupation of medieval Scotland by Edward I of England.
Despite grave consequences, Robert seizes the Scottish crown and rallies an impassioned group of men to fight back against the mighty army of the tyrannical King and his volatile son, the Prince of Wales.
Filmed in Scotland, Outlaw King reunites director David Mackenzie (Hell or High Water) with star Chris Pine alongside Aaron Taylor-Johnson, Florence Pugh and Billy Howle.
Director Mackenzie said: 'I was looking for a chance to do a medieval film set in Scotland thataspired towards the elemental power and the poetic realism of Tarkovsky's Andrej Rublev, which is one ofmy favourite films. Initially I was interested in St Columba, who came from Ireland and introduced Christianity to Scotland.
'But then I came to the conclusion that Robert was the elephant in the room, the Scottish national hero, who was almost too dangerous to touch – a real hero for sure, but a complex one. So we took the plunge!
'One of the biggest challenges was to work out how to tell such an epic story within the timeframe of a film. We soon realised our initial thoughts of a broad life story with several epic battles and vast timespans was not going to work. The complicated history from the death of the Scottish King Alexander III in 1286 through to submission of all Scotland's feudal lords at the siege of Stirling in 1304 – which is where in the end we decided to start our story – is enough to fill several films.
'And of course Robert's epic battle at Bannockburn in 1314 needs a film in its own right. But I couldn't shake the feeling that the period between 1304 and 1307 was where the most extreme things were happening – and this is what we have focussed on. We conflated some characters and events in the interests of drama and time, but we have broadly been very faithful to the recorded history or this timeframe.'
The fact that so much was happening in Scotland at the time made it even more of an attraction to the production team.
David continued: 'It was a pivotal time in Scotland's tempestuous history and effectively the existence of the country was at stake. In removing the crown and all Scottish regalia (including the Stone of Destiny, the traditional crowning seat of all Scottish kings) Edward was basically trying to subsume Scotland into England.
'William Wallace and his armies had tried and failed to fight this and Edward had basically won. It was only the Scottish Church, who were using every influence they had to try to prevent their absorption into England's church and Robert's dawning realisation that Edward had played his family with false promises that the
crown would be conferred on them once things settled down that prevented this from happening.
'Unlike Wallace, Robert eventually prevailed through both war and politics and his struggle led to Scotland's recognition again as independent kingdom (both by the English king and importantly the Pope). But it was not without great cost and sacrifice to himself and his supporters, against overwhelming odds.'