The Scots brain behind Hollywood blockbusters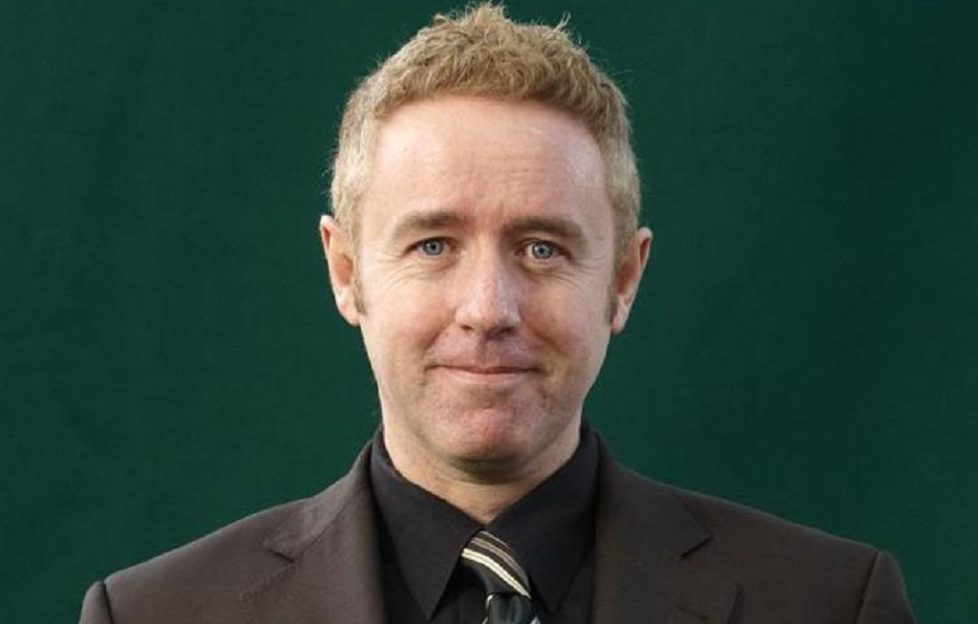 What links the hit Hollywood films Wanted, Kick-Ass and Kingsman: The Secret Service?
The answer is simple – Scotsman Mark Millar wrote the original comic book versions, which were later adapted into the big screen blockbusters.
Originally from Coatbridge, he has written for the biggest comic companies in the world. In his years at Marvel, he wrote Old Man Logan, the inspiration for the movie Logan movie and Civil War, Marvel's biggest selling graphic novel of all time and the inspiration for Captain America: Civil War.
His 2002 comicbook The Ultimates was Time Magazine's comic book of the decade and described by Avengers screenwriter Zak Penn as the blueprint for the Marvel cinematic universe.
At DC Comics he created the seminal Superman: Red Son, the biggest-selling Superman graphic novel in history.
In 2012 he was awarded an honorary doctorate from Caledonia University and in 2013 an MBE from the Queen for services to film and literature.
Having formed Millarworld company, he joined forces with some of the biggest artists in the world to create books like Jupiter's Legacy, MPH, Chrononauts, Reborn, Huck, Starlight, Superior, Nemesis, War Heroes, Supercrooks and American Jesus.
In an interview with Scottish Field, he talks about superheroes, art and the never-ending battle between good and evil
I have been writing comic books since I was four years old. I'd draw them and sell them around the house. I had to draw them multiple times, so when I discovered photocopiers it was amazing: my income rocketed from 10p to 60p.
I grew up in Coatbridge. It has a reputation for being quite tough but I had absolutely no awareness of that. I was into superheroes, oil painting and Sherlock Holmes, yet I never felt out of place. Everyone was genuinely really nice. There's something quite arrogant about being a writer – not only in assuming that people care about what you have to say, but that they'll pay money to read it. So getting something in print is validation of that; there is a buzz about seeing your name in print.
I was reading Scottish Field when all of my friends were reading the Beano. I was in an art class and I used to pick landscapes from it to paint. It was a church art class and I was about 30 years younger than everyone else.
My favourite superhero is Superman. Getting to write Superman was really exciting. I re-imagined him as a Soviet hero. I actually came up with the idea when I was about six or seven, sent it to DC Comics when I was 13, sold it when I was 24, and it saw print when I was 31 – so it was a long time in the making.
I like sport but I'm not a fanatic. I play a bit of tennis and badminton and I used to play five-a-side but I'm just getting too fat for that. I'm obsessed with chess, though – I like to play every day, and have done since I was 14.
I feel a sense of responsibility writing a character that's not my own. There are billions of people who know who Spider-Man is, so the last thing you want to do is drop a bomb. You're controlling people's memories.
I wanted to be a writer and an artist. But I was given a great piece of advice: choose one or the other because it's very hard to be good at both. I chose writing because it was cheaper, but I'm still a frustrated artist.
My perfect weekend would involve a lot of sleep. We've got a baby so sleep is a precious commodity. My sister-in-law took the kids one weekend and we slept the whole time, waking up occasionally to eat.
You only have to open a newspaper to believe in evil. But where it comes from is a more philosophical question. There is certainly darkness out there and that's what draws us to doing this type of literature – it's a safe way of experiencing that kind of stuff.
As I get older I get less annoyed about things. A lot of what I wrote when I was younger was complaining, lashing out. As you get more settled in life, you realise things are pretty good. Now, if I don't like something I just have nothing to do with it. I'm never on Twitter moaning about X-Factor.
I was really nice at school but I always felt the urge to do something outrageous. Once, my friends and I got hold of some school headed paper and wrote to the parents of four of our swotty pals, complaining that their behaviour was uncontrollable. The next day we saw all eight parents march through the school gates, faces like thunder. If it wasn't the last week of school I would have been suspended.
I have loads of ambition. My plan is for Millarworld to be a multimedia empire, to become the DC and Marvel for the 21st century. I'd like to create 20 to 25 franchises; and we're about a third of the way through that.
For more information about Mark's work, see www.millarworld.tv
This feature was originally published in 2013.