Silent Rob Roy film from 1922 to get rare screening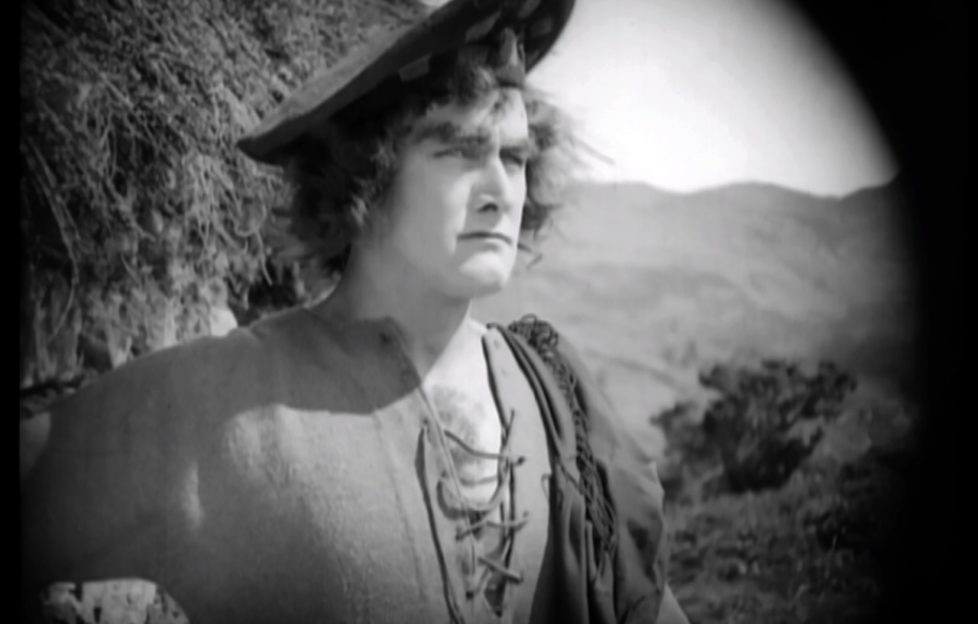 Tickets to a rare screening of the Rob Roy film from 1922 are to go on sale on St Andrew's Day.
The Hippodrome Silent Film Festival (HippFest) has announced that it will open its 2019 programme with a rare screening of Rob Roy accompanied by a new score composed and performed by multi-instrumentalist David Allison.
Tickets for the opening night screening at the Hippodrome in Bo'ness, on Wednesday 20 March, will go on sale at noon on Friday, 30 November.
This impressive biopic of Scottish folk hero Rob Roy starring David Hawthorne in tartan kilt and tammy was shot entirely on location in the Trossachs and nearby Stirling Castle, whilst the 10th Duke of Argyll gave permission to the production to film on his estates.
The film makes liberal use of Scots for the intertitles ("dinnae fash yersel") and has epic fight scenes abound, with 800 men of the Argyll and Sutherland Highlanders enlisted as extras in a dramatic battle.
At the opening of the film, screenwriter Alicia Ramsey explains via the first intertitle that this is not an adaptation of Sir Walter Scott's novel, but the story of the principal events in the life of the famous outlaw ('To Scotland, not to Scott, did we go for the facts…'). Never prone to letting these 'facts' get in the way of a good story, the film is a gleeful adventure yarn with a strong romantic streak.
To accompany this rare silent source from the British Film Institute National Archive, HippFest has commissioned multi-instrumentalist and composer David Allison to create a new score. David Allison makes a welcome return to HippFest after winning fans for his beautiful scores for Nosferatu (HippFest 2011) and The Last of the Mohicans (HippFest 2018).
Festival director (Falkirk Community Trust) Alison Strauss said: 'We are delighted to be opening the 2019 Festival with this impressive early film version of the life of Roby Roy.
'Stand aside Liam Neeson… Davie Hawthorne cuts a very fine figure as the outlawed romantic hero – striding across the glens, fighting injustice and confounding his enemies, This wasn't the first film version of the subject but it is certainly the most epic, and it hasn't been screened since it took Scottish picture houses by storm in 1922.
'Now, and with the added wow-factor of David Allison's new score, we are sure people will experience all the thrill and excitement of seeing this significant Scottish production on the big screen, just like the audiences one hundred years ago.'
David Allison added: 'I'm really looking forward to coming back to this wonderful festival at the Hippodrome which is truly an extraordinary venue. Rob Roy is an ambitiously staged tale of romance and nationalist pride and it's an honour to get to write and perform music to one of Scotland's most iconic figures.'
Tickets for Rob Roy (1922) priced at £14/£11.50 are available from Friday 30 November from Falkirk Community Trust's Box Office on 01324 506850, or via https://www.ticketsource.co.uk/hippfest2019.
The full programme for the 2019 Festival will be announced on Tuesday 5 February.