See Scotland as you've never seen it before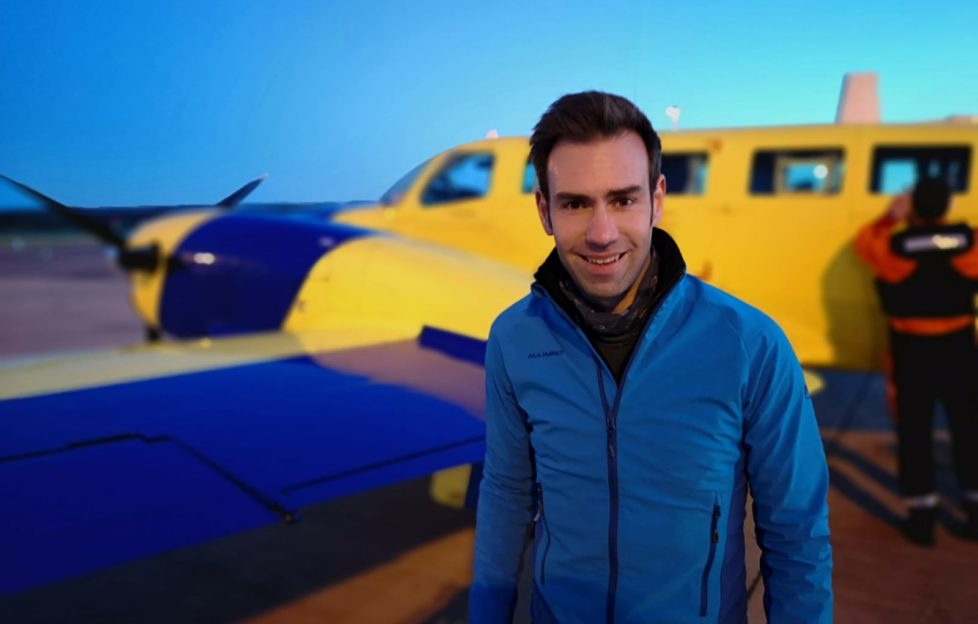 We all enjoy seeing Scotland from a different angle – and it will be easy to do that from our living rooms.
Wednesday, 17 April, sees the return of the hit series Scotland from the Sky where presenter Jamie Crawford explores the country from above, using stunningly beautiful aerial images to uncover fascinating stories from Scotland's past.
In the first of three films, Jamie focuses on Scotland's 10,000 miles of coastline.
He combines old aerial photographs with present day drone and helicopter footage to uncover an array of amazing tales, from Shetland to Stranraer.
Presenter Jamie said: 'Scotland is one of the most beautiful and most photographed countries in the world.. And it's a place that seems shaped to be seen … from the sky. Pictures taken from above have a power to astound and to amaze.
'But the view from above isn't just about spectacular castles, dramatic mountains. The view from above offers a whole new way of understanding our history.'
On the island of Canna, Jamie scrambles down a cliff-face to uncover an ancient Christian building, and in the north-east he takes a plunge in a fabulous but freezing outdoor swimming pool.
The journey continues to Loch Ryan and traces of Britain's biggest seaplane base. Then, he moves on to the River Clyde and a ships' graveyard, discovered by aerial photography.
In Shetland the 'view from above' sheds light on the construction of Scotland's ancient and mysterious brochs, built by unknown hands for unknown reasons.
In a bay near Wick, spectacular drone footage illustrates an unbelievable hidden harbour plus a night flight with the 'sky cops', on the hunt for illegal fishing.
The new three-part series of Scotland from the Sky begins on Wednesday, 17 April, on BBC One Scotland from 9-10pm.