See more of Scotland's lochs from your armchair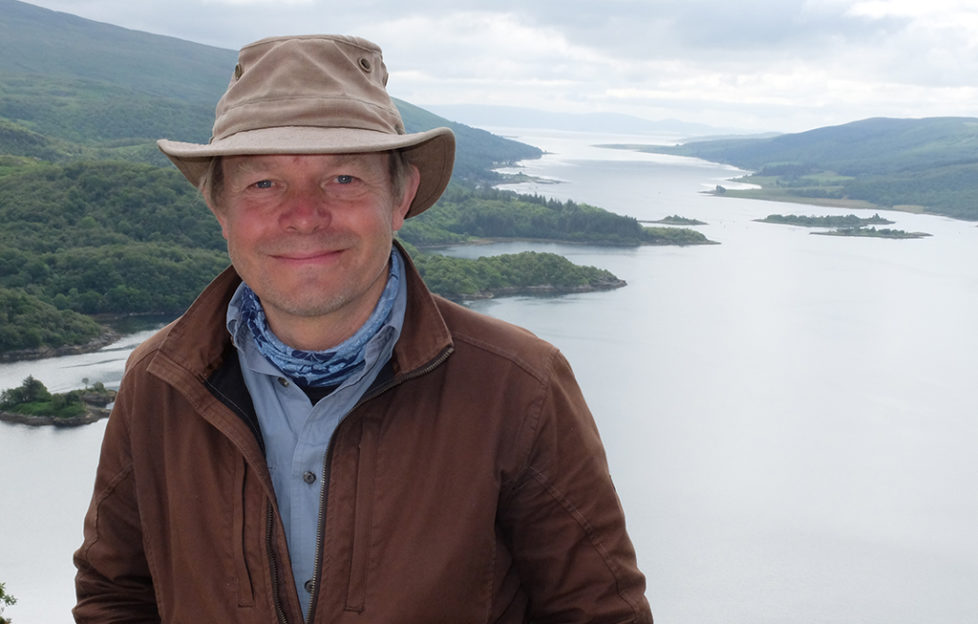 Those keen to see more of our country and its lochs will be able to do so next week, from the comfort of our television screens.
In the first programme of a new series of Grand Tours of Scotland's Lochs, Paul Murton explores the lochs of Skye. He hears tales of the singer Donovan and his dream of a hippy colony; thrills at the sound of the pipes, tries on a jacket fit for a king, and goes in search of a Viking ship canal.
After learning about the mythical female Celtic warrior and sorceress Scáthach, Paul has a lesson in spear throwing, before tackling one of the longest rock climbs in the Cuillin Mountains – the Dubhs Ridge. Journey's end is one of the finest mountain views in Scotland.
Along the way, in this episode entitled The Lochs of Skye – Where Myths are Made – there are some interesting tales especially for people descended from the clans of MacLeod, MacAskill and MacCrimmon.
Paul said: 'Lochs are the jewels of the Scottish landscape…
'In this programme, I've come to the isle of Skye, to hear tales of legendary battles; I'll have a lesson in ancient warfare…and stand on the roof of the West Coast.'
Further episodes will feature Grand Tours from: Loch Glashan to Loch Shira; Kinlochleven to Loch Laggan; the lochs of the Northern Trossachs to Loch Tay; remote Loch Hourn to the lochs of the Great Glen; and finally, the forgotten lochs of Morvern to a loch that never was.
The new series of Grand Tours of Scotland's Lochs starts on Wednesday, 17 February, on BBC One Scotland, from 7.30-8pm.