Scotland sees 'phenomenal growth' in tourism – with TV show Outlander proving a big draw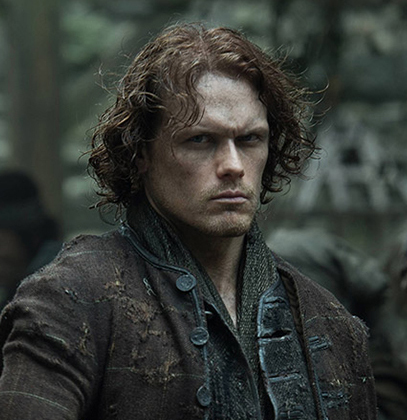 A range of influences have driven more visitors to Scotland, with a 14.6% and 10% rise on overseas and domestic visits respectively.
National tourism organisation VisitScotland has reported a significant increase in visitor numbers, as well as in how much they spend.
This is good news for the company, whose main aim is to grow tourism revenues by £1 billion by 2020.
The organisation collaborates with other travel names, such as TripAdvisor to reach as many potential visitors as they can.
They focus on digital marketing and promotion via popular platform YouTube. However, Scotland seems to be selling itself.
VisitScotland's chief executive Malcolm Roughead said: 'We knew anecdotally that tourism businesses across Scotland had a good summer in 2017, but it is absolutely phenomenal to see just how much growth there was compared to the same period in 2016 with overseas visits up by 14.6% and domestic visits up by 10% from July to September.
'Such exceptional increases across visits and spend can be attributed to a myriad of different factors which have worked together to create a perfect blend for Scottish tourism. Key influences include increased capacity on air routes from countries all across the world, favourable exchange rates and of course the Outlander effect which has had a huge impact with many coming to experience the land that inspired the popular books and TV series.
'More than that, we are noticing a real uplift in the staycation market with less people flying out of the UK for the first time in a number of years, meaning many are simply getting out and about exploring their own country. This is a real testament to the hard work of our tourism industry which is constantly innovating and investing to ensure visitors receive not only a quality experience, but a memorable one.
'Pioneering partnerships have been at the heart of VisitScotland marketing activity including key collaborations with TripAdvisor, booking.com and E4, ensuring we reach more potential visitors globally in new and exciting ways. Our focus on digital marketing and unique PR campaigns including an ambitious YouTube influencer campaign has been very successful, with Scotland punching above its weight on a global platform.
'Tourism is the heartbeat of the Scottish economy, causing a ripple effect which touches every industry and community, creating employment and economic growth. We will continue to work hard to ensure the sector remains a priority for Scotland for many years to come.'
The Outlander craze has no doubt played a large part.
With the Scottish Highland setting, tourists are rediscovering Scotland's famed and natural beauty. Scot natives are too, with the number of 'staycations' last year soaring and domestic spend increasing by 24.7% between July and September 2017, compared to the same period in 2016.