Outlander castle is ready for visitors On Location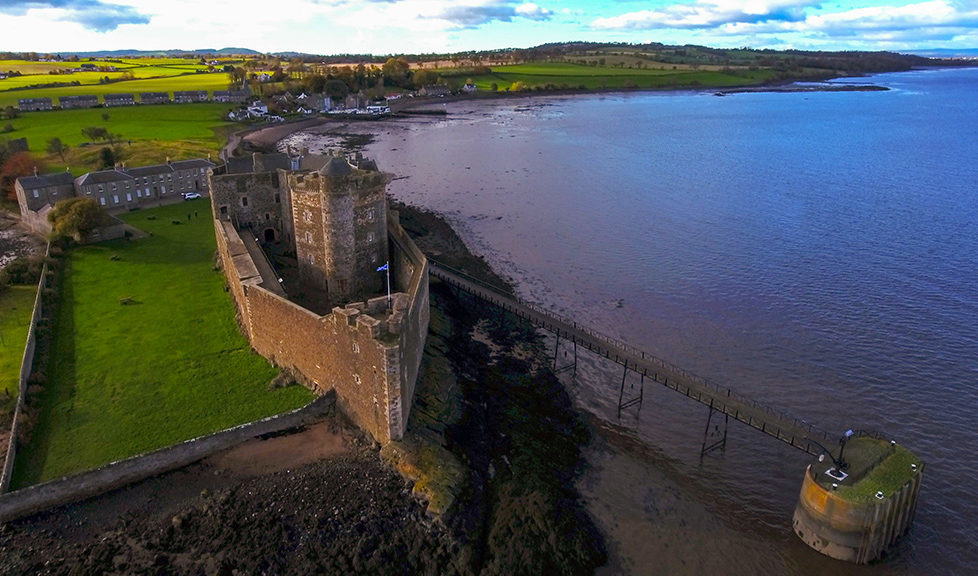 Visitors are invited to celebrate a Scottish castle's status as an Outlander film location with Historic Environment Scotland's first On Location event this weekend.
Blackness Castle has been used as a filming location for a range of movies and TV shows including Outlander, where it featured as the setting for Fort William. Outlander stars Scots actor Sam Heughan.
This Saturday and Sunday, 1 and 2 September, visitors can find out more about the locations and techniques used for filming at Blackness Castle.
They can also explore the medieval encampment, learn Gaelic songs and get involved with crafts and stonemasonry. There will also be a waulking group performing traditional waulking songs in Gaelic, and visitors can watch arena performances featuring Mary Queen of Scots, Robert the Bruce, and the Jacobites and Redcoats.
Blackness Castle, one of over 70 staffed Historic Scotland attractions managed by Historic Environment Scotland, stands by the Firth of Forth at the port that served the royal burgh of Linlithgow in medieval times.
Known as 'the ship that never sailed', Blackness Castle has been used as a royal castle, garrison fortress, state prison and ammunition depot since it was built in the 15th century.
Kellie Holmes, assistant events manager at HES, said: 'This event offers a great opportunity for visitors to find out more about the rich history of the ship that never sailed, as well as find out how it is utilised today.
'We're looking forward to welcoming visitors to the event and giving them a sneak-peak into how the historic site is used in popular films and TV shows such as Outlander.'
On Location: Blackness takes place from noon–4pm on Saturday 1 and Sunday 2 September. Entry is free for Historic Scotland members.
For more information, visit www.historicenvironment.scot/events.
Outlander also features in a new guide to Scottish television locations. Click HERE to read more.