More Scotland from the Sky – from your armchair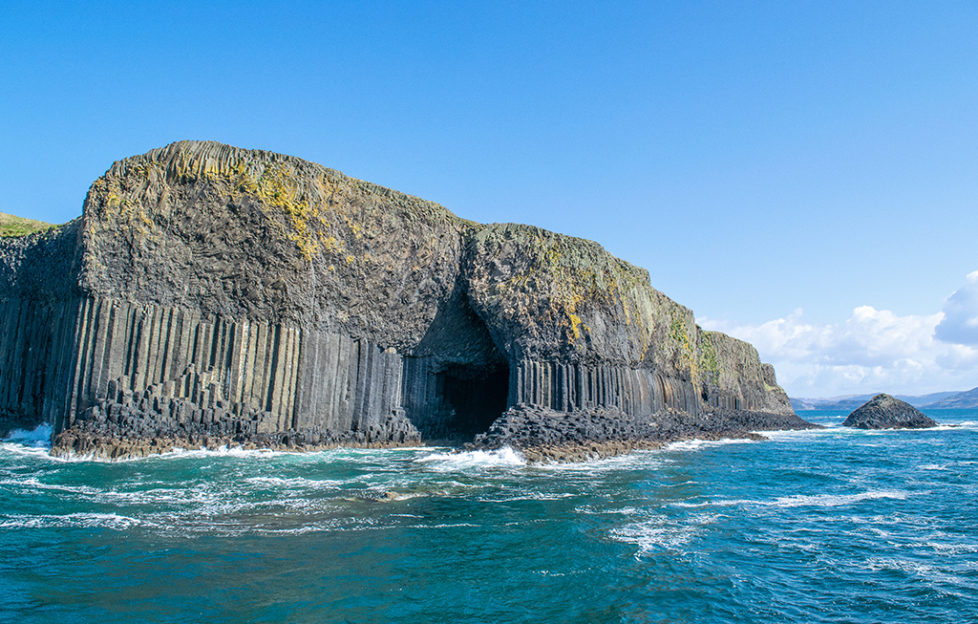 Scots can take to the air from the comfort of their living room once again.
The second episode of Scotland from the Sky will air on Wednesday, 24 April.
In the penultimate edition of the programme, entitled Living Off the Land, Jamie Crawford uses stunningly beautiful aerial images to discover how the Scots have lived off the land over the centuries.
He combines old aerial photographs with present day drone and helicopter footage to tell a range of amazing tales, from the delicious whisky of Islay to the fertile fields of the Lothians.
The island of Staffa is world-famous for Fingal's Cave but Jamie reveals that people have farmed this tiny and remote island for thousands of years. He lands by helicopter at the spectacular Iron Age hill fort Tap o' Noth near Aberdeen to find out that thousands of trees were burnt during its destruction.
His journey continues to Fort Augustus where Jamie mountain bikes down the hairpin bends of the highest road in Scotland. It's part of General Wade's road network constructed across the Highlands in the 1730s.
All that plus a unique view from the top of a Scots pine in the ancient Caledonian forest at Glen Affric – considered one of our county's most beautiful glens – to show what Scotland once really looked like.
Scotland from the Sky will air on Wednesday 24 April, on BBC One Scotland, from 9-10.00pm.