'Lost' episode of TV legend returns on DVD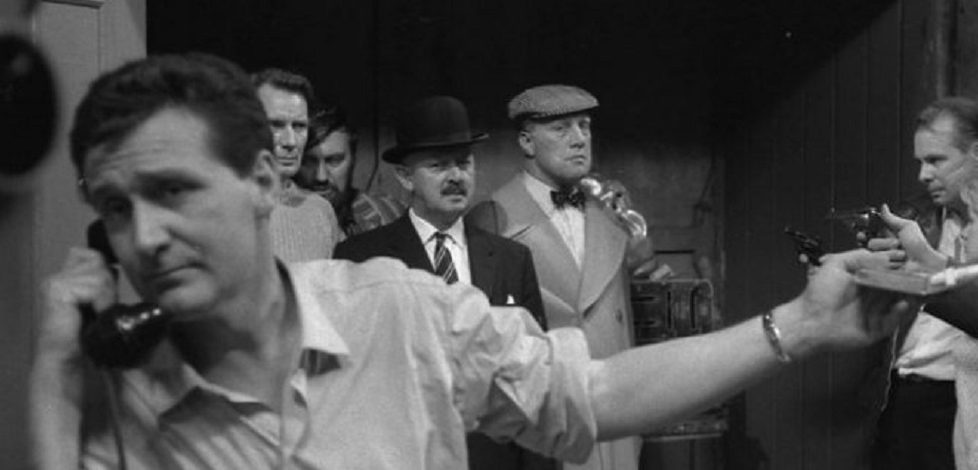 Patrick Macnee was a British TV legend and one of the biggest stars of the sixties.
Long before Iron Man, the Hulk, Captain America and Spider-Man came along, The Avengers were John Steed and Dr David Keel, two British men fighting against the criminal underworld in London.
As his name indicates, Macnee – who died two years ago, aged 93, was or Scots heritage on his father's side.
Major Daniel Macnee was the son of a Scottish engineer who worked on the Forth Bridge and was the grandson of Sir Daniel Macnee, the portrait painter and president of the Royal Scottish Academy. Sir Daniel's works can still be seen at National Galleries of Scotland.
Six full series of The Avengers were made, from 1961 to 1969, with Macnee alongside iconic leading ladies Honor Blackman (Cathy Gale), Diane Rigg (Emma Peel) and Linda Thorson (Tara King).
Although every episode of The Avengers exists from series two onwards, the first – which features Ian Hendry alongside Macnee – is sparsely represented in the archives, with just three-and-a-third of the original 26 episodes known to exist.
One of these, Tunnel of Fear, was located in a private film collection in 2016, and today, April 9, has been released for the first time on DVD.
For the first time in 57 years, fans of the cult TV show can watch as Steed and Dr Keel meet Harry Black, an escaped convict framed for a crime he didn't commit.
Unlike the later years of The Avengers, where the villains would turn out to be people obsessed with cartoons or have a passion for trains, and Steed always had his umbrella and bowler hat, this is very much a straight crime series, although it's given the interesting setting of a fairground.
There's some fantastic directorial touches, and it definitely stands ahead of the crowd when compared to other crime drama from the same era. Macnee and Hendry are charismatic leads, and the signs are very much there in Patrick's performance, for what would become British television's biggest-ever export to America in the sixties.
Although the episode runs to just under 53 minutes, there's plenty of fascinating extras, including Ulster TV interviews with Macnee and Hendry, scripts that survive from the era, an audio reconstruction of the episode from Big Finish Productions (made when the episode was still 'lost'), and slideshows of other series one episodes.
The Avengers: Tunnel of Fear is available now from StudioCanal.