It's the end of the line for Inside Central Station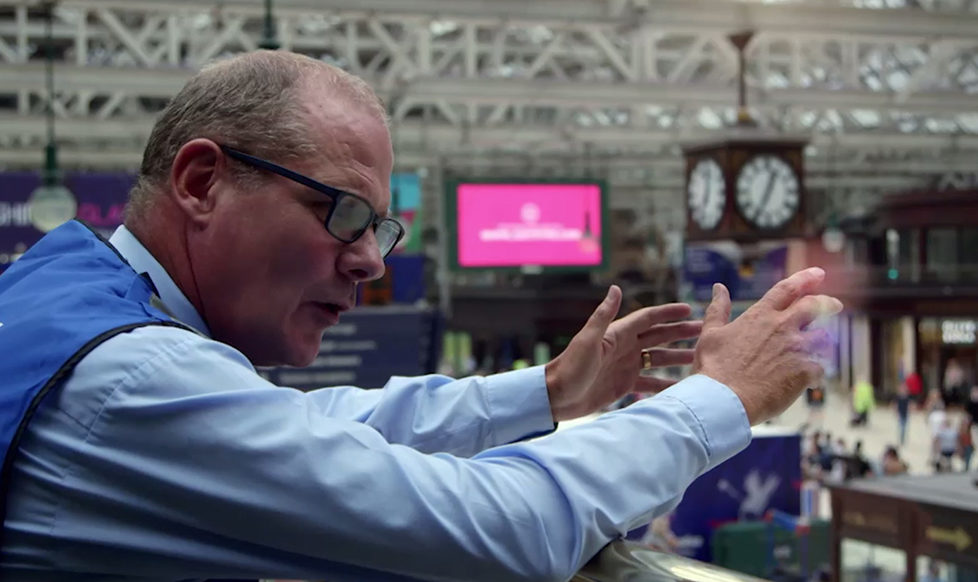 The TV series that goes inside Scotland's busiest train station comes to an end this Sunday.
In the final episode of Inside Central Station, the TRSMT music festival revellers descend on the station late at night, a special guest enjoys the London commute on the Caledonian Sleeper and we meet the oldest and youngest train cleaners in the station.
Ex-British Transport Police officer Bob takes a walk back in time to the 80s and we find out what's it's like to police the station today with Sergeant McWhirter.
Tattoo artist Lorraine compares working under the Heilanman's umbrella today with the past and a street art mystery is revealed in the Arches bar.
Staff deal with disruptions caused by overhead line problems and Drew reflects on how special his town within a city is and what it means to the people of Glasgow.
Inside Central Station is made for BBC Scotland by STV Productions.
It will be screened on Sunday, April 7, on BBC Scotland from 9-10pm.