Hawick's Common Riding to feature on television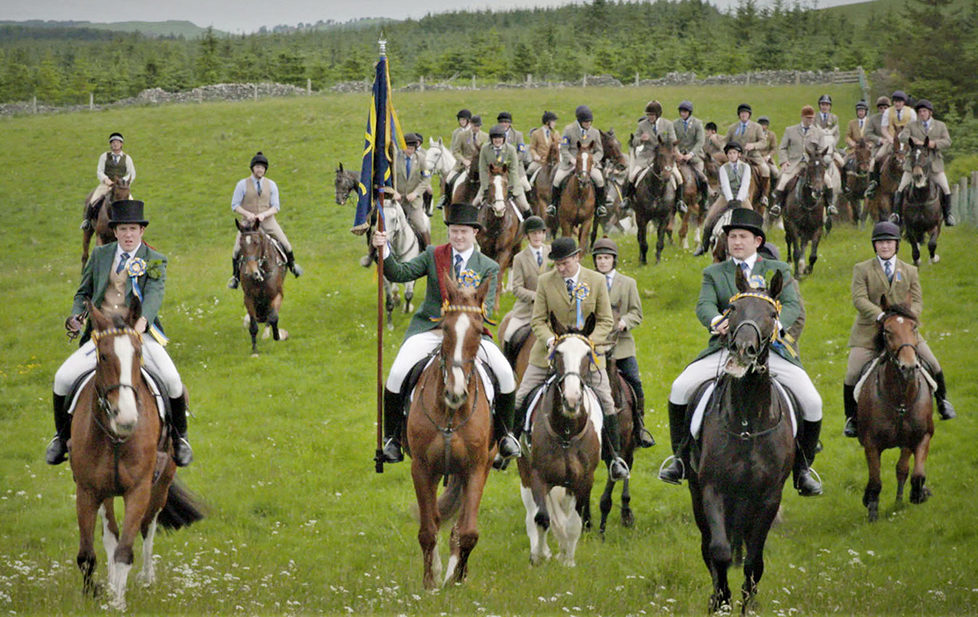 The story of The Common Riding in a Scottish town is to feature in a TV documentary next week.
For centuries, people in the Borders have been celebrating their history on horseback.
The summer Common Ridings see townsfolk 'ride out' to commemorate the historic territory battles between the Scots and English and honour local patriots who gave their lives.
The Common Riding documentary looks at the traditions … and how they're evolving in the 21st century. Some say elements are outdated.
After a very public legal battle that divided Hawick in 1996, women were allowed to participate in ride-outs for the first time but ceremonial events, including the yearly 'Chase' have remained men-only. That changed this summer when women were permitted to take part in all events.
Cameras were there to film how the changes unfolded, taking in viewpoints of traditionalists and those who want to see a more modern approach.
Female riders Lisa and Pauline are preparing to take part in the Chase for the first time.
Pauline said: 'It means the world to be able to do the Chase and know I've got official permission, but it's difficult to know there's a great deal of the town not happy with it.
'There's a suggestion that if I wasn't to do it, I'd be respecting tradition. The insinuation is I'm disrespecting them by doing it. I don't see it that way.'
Vet Lisa added: 'I've thought about the controversy a lot. I might be naïve, but there are good people in this town. I think most people realise we need to move forward. I'm just pleased the time has come for lady riders to be involved because on the back of a horse we're all equal.'
Malcolm, who formerly held the ceremonial position of 'Acting Father', believes the customs should remain as they are.
He explained: 'In 2018 there's been a couple of girls who wanted to ride and that's something that needs to be looked at very carefully because we're trying to maintain our customs and traditions.
'I have no desire to see those changed. It's not about exclusion. It's about complete inclusion and everybody plays their part.'
The Common Riding will air on Tuesday 20 November, on BBC Two Scotland, from 9-10pm.