Ben Fogle returns to Scotland's Castaway islands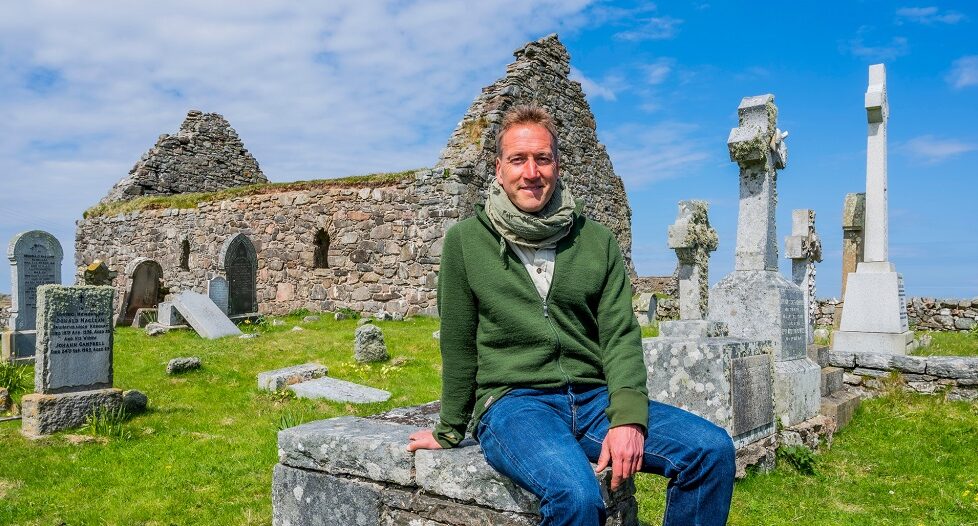 Award winning broadcaster Ben Fogle returns to Scotland for a new TV series which starts this week on BBC Scotland and BBC One.
In Scotland's Sacred Islands the adventurer embarks on a personal pilgrimage, travelling across some of Scotland's islands, meeting the people whose spirituality connects them deeply to where they live.
Over four episodes, Ben explores the beating heart of community and spirituality from Tiree to Taransay, Iona to Harris, South Uist to the Shetlands Isles and, along the way, discovers what makes each island unique.
'Castaway changed me in so many ways. I was not the star of Castaway, the island of Taransay was, the Outer Hebrides was, Scotland was,' reflects Ben. 'I'm still fascinated by Scotland's islands. The remoteness, the peace, the wonder – I even named my daughter Iona after one.
'I'm lucky to have been to a lot of places but to me these islands are the most beautiful on Earth. This is where my roots really are, where I feel spiritually at home. This is my dream series.'
In this first episode, Ben travels across the Inner Hebrides visiting Tiree, Coll, the Treshnish Isles and Iona.
Following the ancient 'Hebridean Sea Highways', Ben discovers evocative connections to sixth century Christian missionaries.
On Tiree – the most westerly island of the Inner Hebrides – Ben explores 130-year-old temple ruins.
Although remoteness and Viking raids have obscured their history, an undeniable spiritual 'presence' remains.
Ben also meets Rhoda Meek, who runs her family's 200-year-old croft whilst balancing farming life with her day job in IT.
At Tiree's Hynish Harbour, Ben speaks to teacher Ishbel Campbell, member of Tiree's Baptist Church whose father was a minister on the island.
Later, on the Isle of Coll, Julie Clarke tells Ben why she left her life in Glasgow to escape a difficult upbringing, transitioning to a woman in the process.
As Julie reveals, the island of Coll and its people gave her confidence and support when she needed it most.
A highlight of Ben's journey this week is a visit to Iona, the island after which he named his daughter. With Community Warden Catriona Robertson, Ben learns more about the history of the Celtic Saint and his legacy, which inspired her faith.
Ben ends this week's Sacred Islands pilgrimage with an overnight stay in a shepherd's hut on Iona, spending time alone in contemplation.
Scotland's Sacred Islands with Ben Fogle starts on BBC Scotland today (Tuesday October 5), and is followed on BBC One on Sunday October 10. The four-part series is a Tern TV production.