A celebration of Charles Rennie Mackintosh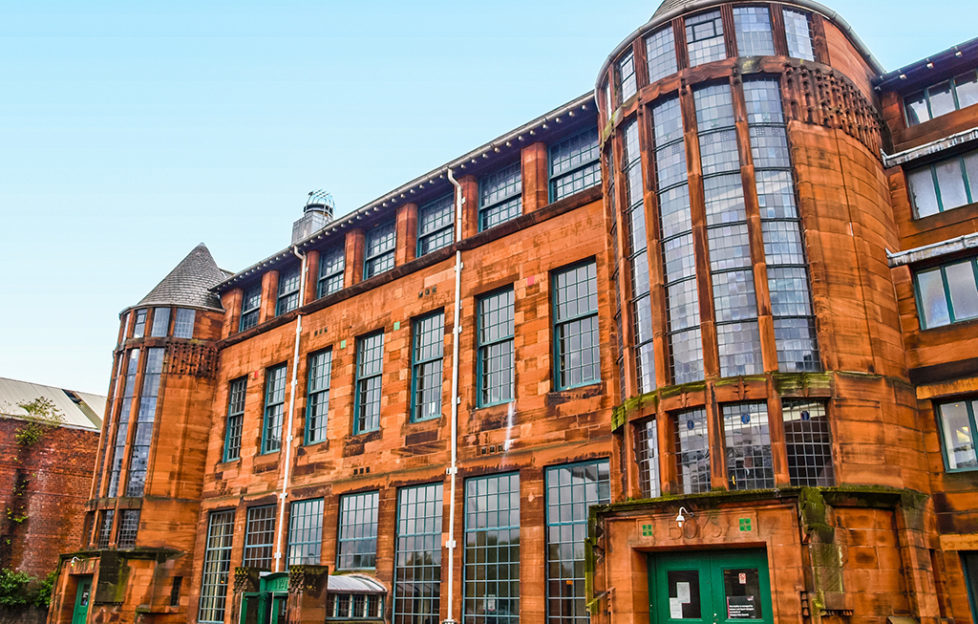 A new documentary will reveal life in and around Scotland Street School, Charles Rennie Mackintosh's last major commission in Glasgow.
Created by Scottish artist and filmmaker Margaret Moore, Scotland Street School Remembers will open on 7 June at Scotland Street School Museum, marking the 150thanniversary of the world-renowned architect's birth.
The School Board of Glasgow commissioned Charles Rennie Mackintosh to design Scotland Street School in the early 1900s, opening in 1906.
The building is celebrated for its stone carving, metalwork, impressive tiled Drill Hall and leaded glass stairwell towers.
The 90 minute documentary brings to life a hundred years of memories held by former pupils that attended the school between the late 1920s and 1979. The documentary is the third instalment in Margaret's Still Sounds project that charts the social history of the school and local community during the last century.
Weaving interviews with archive film, illustrations, family photographs and song, thirteen former pupils recall life at the Kingston school, through wartime and Glasgow's industrial decline in the 1970s.
By the 1960s and 1970s, residents began to move out of the area due to the waning fortunes of the Clyde and the demolition of the local tenements. In 1979, Scotland Street School also fell silent and pupils share their memories of the final days before it was closed.
Margaret Moore said: 'Scotland Street School is an important example of the style and vision of Charles Rennie Mackintosh. It is also a building which has held an extra special place in the heart of thousands of people who have spent time working and learning within its striking walls
'I began my wider Still Sounds project with a sound installation at the school six years ago. In Mackintosh's 150th anniversary year, I wanted to take the project further, bringing to life the fascinating social history of the school and surrounding community through film.
'These are stories of everyday life. Though most didn't understand the real significance of the building until they had left, the school was a huge part of their lives. Scotland Street School is a wonderful microcosm of Glasgow's social history during the period and an enduring memory for so many.'