Famous Scots painting returns to its homeland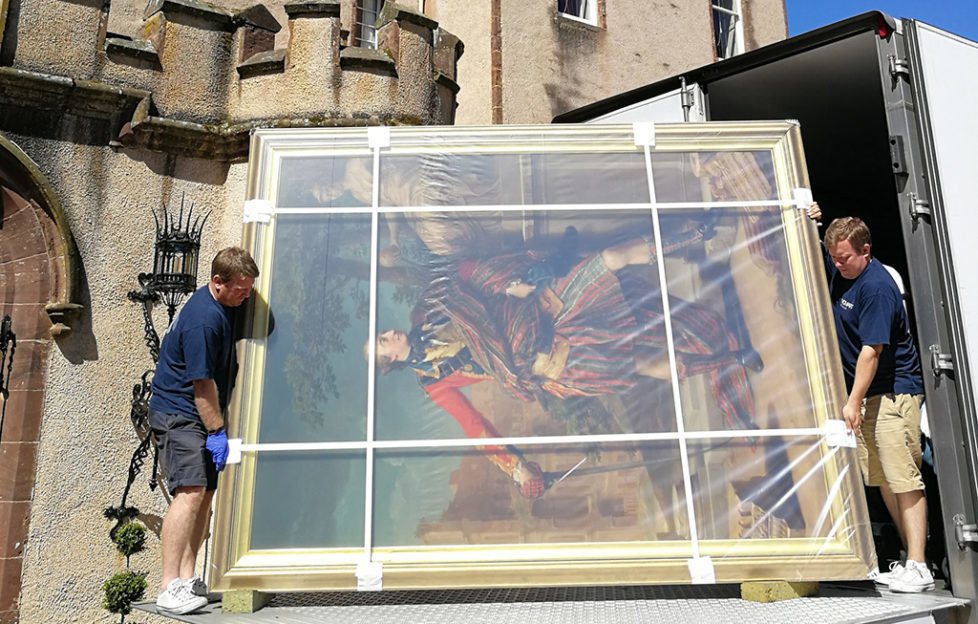 One of Scotland's most impressive paintings has returned home to Scotland after a spell in the Netherlands.
The National Trust for Scotland's Fyvie Castle after a successful stint at the Rijksmuseum in Amsterdam where it was viewed by almost a quarter of a million people.
The life-size Pompeo Batoni portrait of Colonel William Gordon (1736-1816) wearing the uniform of the 105th Regiment of Foot and Huntly Tartan was on display in the Netherlands at the Dutch national museum dedicated to art and history, as part of its High Society exhibition.
The Batoni was one of 35 historic paintings of Europe's rich and powerful from all over the world being displayed at the museum's High Society exhibition, which ended on 3 June 2018, and welcomed 237,000 visitors since its opening in March.
Painted in Rome during his 'grand tour' of Europe in 1766, the portrait depicts William Gordon as a swaggering Scotsman in the guise of a Roman hero – a style preferred by the aristocracy of the time – standing before the ruins of the Colosseum, swathed in toga-like tartan.
The Colonel is holding his sword, which he famously threatened to use to quash a revolt in the Houses of Parliament in 1780, and is seen receiving the orb of authority and laurel wreath of victory from the figure of Roma.
Iain Hawkins, National Trust for Scotland general manager for the North East said: 'It is great to have the Colonel home after his travels in the Netherlands.
'It's fitting that the painting spent some time in Europe, as that's where it was painted in the first place. We hope that it has won a few more fans and will inspire people to come to Aberdeenshire and find out more about the Gordon family, the castle and all that the Trust does to protect the painting and Fyvie Castle, for the love of Scotland.'
While the Batoni was on loan to the exhibition, its place was taken by a picture of Colonel Gordon's former scullery maid and housekeeper, Isobel 'Belle' Black.
Isobel was also his mistress, bearing him a son known as William Gordon of Fyvie, before becoming his wife. The picture was recently discovered in storage at sister Trust property Mar Lodge Estate.
The Trust is now looking at the possibility of uniting the full Gordon family, by hanging the portrait of Colonel Gordon, Isobel and son William Gordon all in the one room.