Design Exhibition Scotland returns at Lyon & Turnbull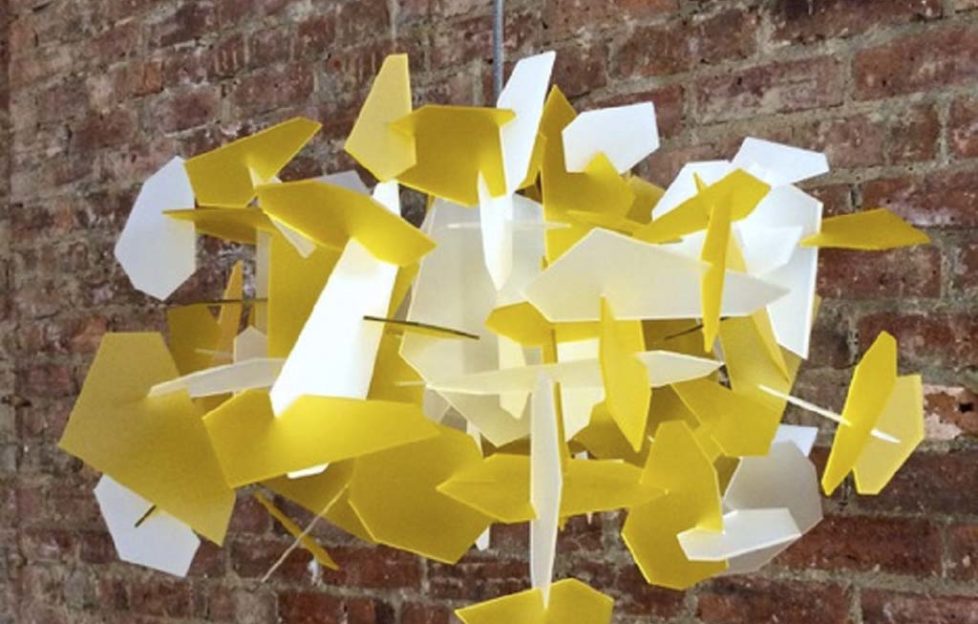 Design Exhibition Scotland is returning for its second year at Lyon & Turnbull in celebration of exceptional objects for the everyday.
A pioneering project, championing design excellence and exploration in contemporary furniture and functional objects, more than 30 designers and artists will be shown. All are exploring ways design can enhance the way we live our lives and consider pertinent issues of function, production, sourcing and sustainability.
Glasgow designers Laura Aldridge and James Rigler are considering the vital importance of the drinking fountain for refilling our bottles. Drinking fountains were once a common sight in Britain's towns and cities, a brilliant civic celebration of free and clean drinking water. Now with rising concerns about single-use plastic bottles, they have created a ceramic fountain for the modern age which will be debuted at DES 2019.
And then there is Mirrl, a new solid material, crafted in Glasgow which will be used by the celebrated London-based designer, Adam Nathaniel Furman to create a new range of sitting. Meanwhile, the Edinburgh-based, ever-exploratory Harry Morgan, who graduated from Edinburgh College of Art in 2014 will show vessels made of pewter, once a ubiquitous but now rarely seen material.
At DES 2018 Morgan showed Sand Play, an intriguing column vessel that stood proud on a plinth in front of L & T's neoclassical façade. Made in collaboration with Laing's Foundry in Fife, it was an example of  techniques being harnessed by contemporary practitioners. Moreover, Morgan was recently selected for this year's prestigious Loewe Craft Prize.
DES 2019 will also show design at work. Last year Alice Jacobs, a Glasgow-based designer, graduate of Glasgow School of Art and founder of Flux, debuted her Utility Stacker. A pragmatic and pleasing chair, it was CNC cut (a 'computer numerical controlled' cutting machine) and made from FSC birch plywood. It caught the eye of Architecture & Design Scotland, a Scottish Government agency. A conversation took off and Jacobs was invited to tender for a job designing and producing furniture for a primary school in East Renfrewshire. She was successful and this spring Jacobs will deliver a specially designed, needs-specific furniture, developed through workshops with pupils and teachers to the school.
The raison d'etre of Design Exhibition Scotland is to introduce outstanding designers to a wider world. DES 2019 will once again bring together outstanding practitioners and energetic thinkers to exchange ideas and celebrate the contemporary.
Visitors can join a rolling programme of informal tours and conversations with DES designers, artists and curator Susanna Beaumont. No advanced booking is required and entry is free.
The new exhibition is taking place at Lyon & Turnbull, 33 Broughton Place, Edinburgh, EH1 3RR from 28 to 30 June. Friday to Sunday 10am-6pm; and Monday 10am-4pm; and Tuesday 10am-6pm. Visit the Lyon & Turnbull website for more details.