Corner Shop Cook Off heads down to Dumfriesshire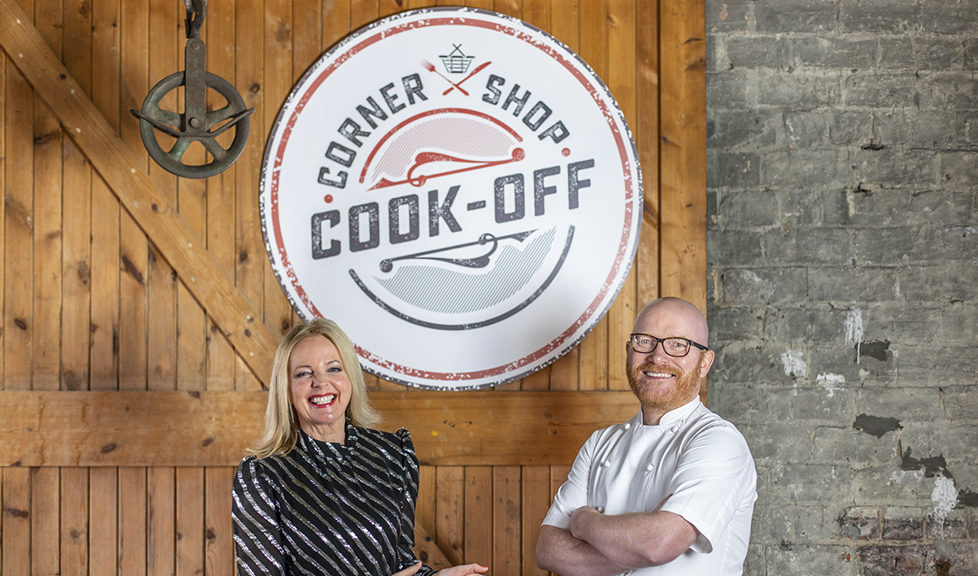 Foodie Clare Grogan and Masterchef: The Professionals winner Gary Maclean head to Dumfries and Galloway this week for the second episode of Corner Shop Cook-Off.
They will take full advantage of the vast array of ingredients in the heart of farming country in the village of Balmaclellan.
Local shop owner Debbie prides herself on stocking the best meat and game from the local area – something that's music to the ears of chef Gary and his opponent this week, Rachna Dheer, owner of Bombay street-food outfit Babu Kitchen.
Gary lands pheasant as one of the secret ingredients chosen by the shopowner and is only too happy to rustle up a gloriously-gamey main course.
Using their £15 budget, backed up by items from the limited larder, delights in store this week include some fancy home-made oatcakes and a chilli-infused chocolate dessert.
Corner Shop Cook-Off will be shown on Wednesday, 26 February, on BBC Scotland, from 8-90pm.