Buy a little bit of history from the last 72 years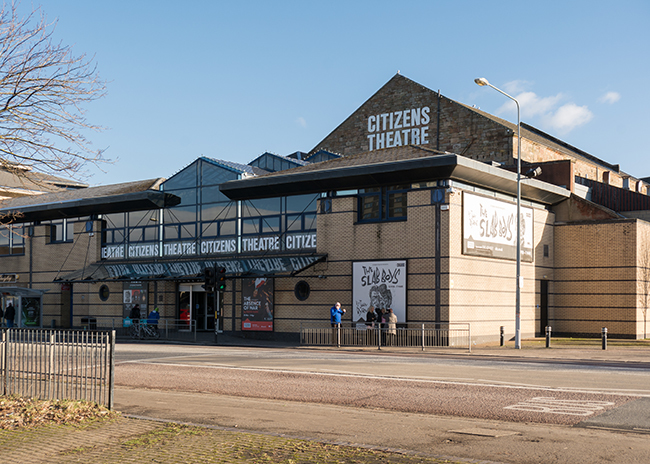 Costumes worn by Glenda Jackson are among the weird and wonderful items that can be picked up in Glasgow this weekend.
Ahead of Saturday's On the Move event, which includes a once in a lifetime sale of Citizens Theatre memorabilia, a number of the weird and wonderful items available to buy, including items worn by  Ciaran Hinds, Glenda and Ann Mitchell.
From teapots to trunks, baskets to ball gowns, the stage will become a treasure trove of trinkets available for purchase.
This is a unique opportunity to own a piece of history with all of the items having made an appearance in a Citizens Theatre production over the past 72 years.
Doors open at 10am and the sale will start at noon. Demand is expected to be high so we do recommend coming down early to avoid disappointment.
For those unable to make the event there are a number of items up for auction online at citzsale.co.uk. The online auction will close at 4pm on Saturday, so you don't have to wait too long to find out if you have been the lucky bidder.
This unique On the Move event comes ahead of the building's closure this summer when work is scheduled to commence in order to preserve the Victorian interior and undergo a £19.4m upgrade of the venue.
This will be the first time in 140 years that a working theatre has not been operating from 119 Gorbals Street. From September 2018 the Citizens Theatre will present its artistic programme at Tramway.
In addition to the sale there will be a series of backstage tours, the opportunity to share memories of the theatre and the chance to explore plans for the new building.
A walk to Scotland Street Museum, the temporary home of the Theatre's community and education projects during the two year decamp, will kick off events at 10am led by the Citizens' Learning team.
On The Move takes place this Saturday, 23 June, from 10am – 5pm. Tickets are not required. Places on backstage tours will be available to book on a first come first serve basis at Box Office on the day.
For more information contact 0141 429 0022 or click HERE.