War correspondent to deliver annual Magnusson Lecture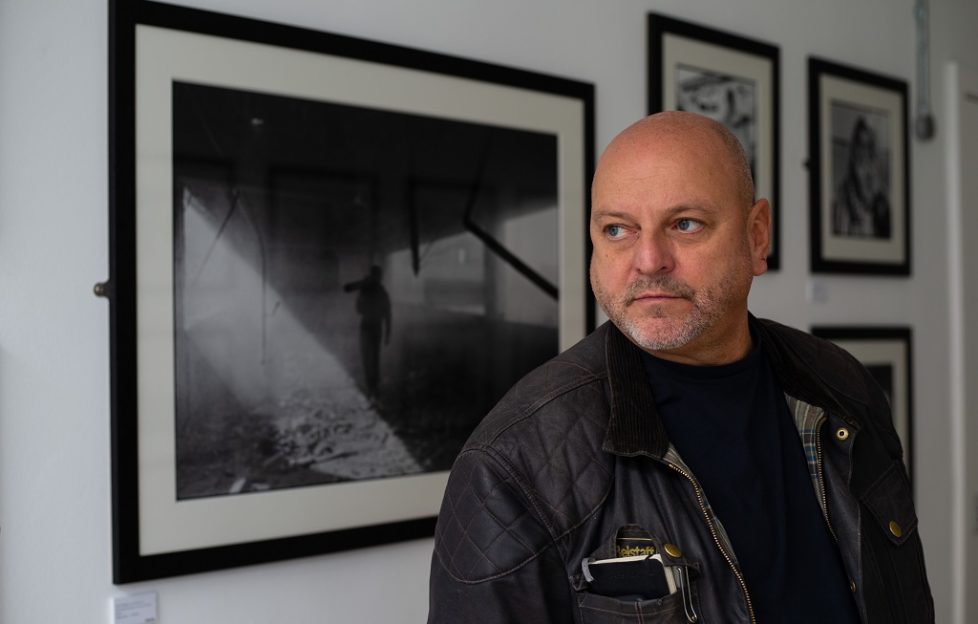 Veteran international war correspondent and photojournalist David Pratt has been invited to deliver this year's Magnusson Lecture at the Wigtown Book Festival.
Over the past four decades he has offered understanding and insights into the people and the tumultuous events that shape today's world.
A regular contributor to the BBC, contributing foreign editor with the Herald on Sunday and Sunday National, and a columnist on international affairs with The National, David has delved behind the propaganda spread by governments and political groups in search of realities.
He has chatted with voodoo worshipping gunmen in Haiti and hiked over the Hindu Kush mountains with Afghan guerrillas. He took tea with Osama bin Laden, interviewed Congolese warlords and reported from the frontlines of the Arab Spring uprisings and subsequent wars that erupted from them.
Delivering this year's Magnusson Lecture he reflects on some of his most colourful and difficult experiences and reveals the new challenges facing those reporting from warzones in a changing world.
He said: 'Amidst our new world disorder there has rarely been a greater need for eyewitness reporting from the frontlines of the world's trouble spots. But with a few admirable exceptions you'd be hard pressed to find it among much of our media.'
Among many accolades for his work, David has been named Journalist of the Year in the Scottish Press Awards. He has also twice been Reporter of the Year and twice Feature Writer of the Year and is a five times finalist in the Amnesty International Media Awards for human rights reporting.
Author of Intifada – The Long Day of Rage a book about the Palestinian uprisings, he is currently completing a memoir about his boyhood and years as a war correspondent. A BBC Scotland television documentary about this life and work will be broadcast later this year.
Adrian Turpin, artistic director of Wigtown Book Festival, said: 'This will be an absolutely gripping talk – David has led an adventurous and dangerous life, visiting the most troubled parts of the world in order to make sure that we are fully informed about what is going on there.
'We owe an enormous debt to journalists like David, because they take the risks, face the uncomfortable truths and ask the difficult questions that stop us becoming victims of propaganda. Sadly this is something that is increasingly under threat, but must be defended.'
David Pratt's Magnusson Lecture is entitled Witness to War and takes place in the Festival Marquee on Saturday, 28 September, 3pm. It will be illustrated with some of the breathtaking pictures he has taken during conflicts all over the world.
The annual lectures are a centrepiece of the Wigtown Book Festival. They commemorate the life and reflect the interests of the academic and broadcaster Magnus Magnusson.
You can also see David Pratt's photographic work on display in an exhibition called Only With the Heart – War Photographs at Sogo Arts, 82-86 Saltmarket, Glasgow, G1 5LY. It is open from noon-6pm then 10am-6pm daily except Monday and ends on 8 November.
For full details of Wigtown Book Festival go to wigtownbookfestival.com.