Two Wigtown books are optioned by Hollywood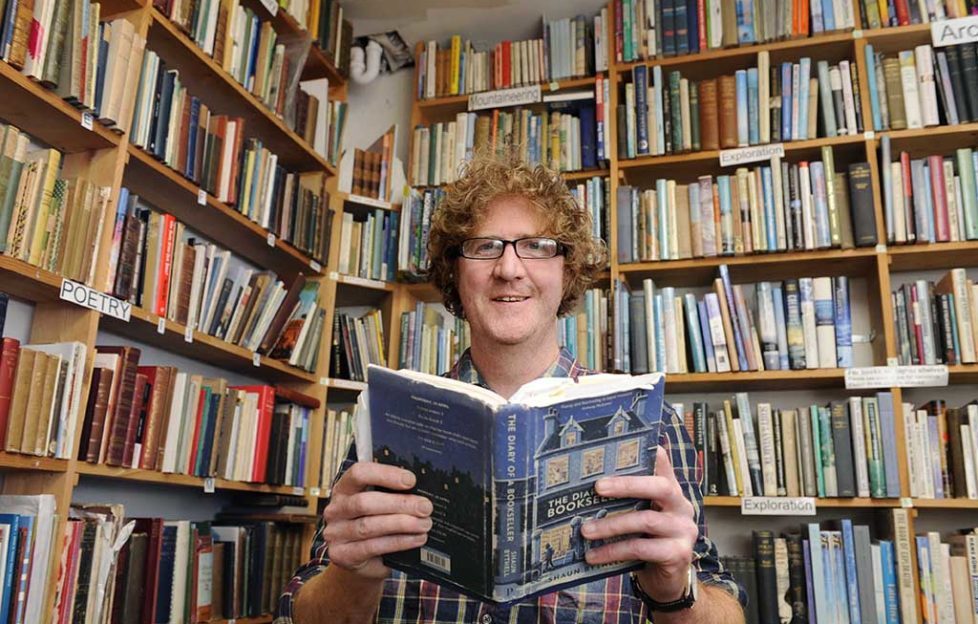 This year's Wigtown Book Festival was the biggest and most successful yet – with audiences of around 29,000.
The provisional figures for the 2018 event, the 20th to be held, show a 20% increase compared to 2017 and will play a major role in raising awareness of Scotland's National Book Town.
The south west Scottish town may soon become even better known after a Hollywood film company bought the rights to books by locally based authors with the idea of combining the two stories to create a movie.
Shaun Bythell's Diary of a Bookseller, which has just entered The Times paperback bestsellers list at number six, is about life running Scotland's largest second-hand bookstore. Three Things You Need To Know About Rockets is a comic memoir by Jessica Fox about leaving her job with NASA in LA and ending up working, and finding romance, in Shaun's bookshop.
Together they paint a picture of life and love in a small town in one of Scotland's most beautiful and rural regions.
Adrian Turpin, artistic director of the Wigtown Book Festival, said: 'We've been overwhelmed – this year's festival has been a huge success, the biggest yet. The level of support, enthusiasm and enjoyment has been just incredible.
'At one point on Saturday afternoon there were 735 people attending festival events – in a town with a total population of under 1000.
'We hope that this points to a great future for Scotland's Book Town, the festival and most importantly of all, for people's love of books and reading.
'The festival seems to be attracting a growing number of international visitors. This year we've had people from the USA, South Africa and all over Europe – I even made an 80-year-old Israeli lady who had read about it and decided to pop over for a holiday.
'And with Hollywood buying options on two books by locally based authors which put a major focus on the town, its bookshops and all the people who live here or visit, we could even be looking forward to Wigtown the Movie.'
Three Things You Need To Know About Rockets was published in 2012 but demand has been so high that it has just been reissued. Diary of a Booksellerwas launched at the festival a year ago and has now been translated into 18 languages.
Shaun said: 'I was astonished that people were interested enough in the life of a second-hand bookseller from Wigtown to buy my book – so you can imagine my surprise when I was approached by a Hollywood film company.'
The festival is supported by Dumfries and Galloway Council, EventScotland part of VisitScotland's Events Directorate, Creative Scotland and The Holywood Trust.
Councillor Adam Wilson, Dumfries and Galloway Council's events champion said: 'Wigtown's picturesque townscape has again played host to a wonderful book festival and encouraged thousands of people to visit this beautiful and unspoiled part of Galloway.
'The book festival is a balm, it lifts the spirits and encourages curiosity, and it brings people together from all walks of life.
'The council's investment in the Wigtown Book Festival through our Major Festivals and Events Strategy 2018-2021 and previous events strategies has aided its growth and celebrated its cultural significance to Dumfries and Galloway and I'm thrilled it has had its best ever year on its 20th anniversary.'
For full details of Wigtown Book Festival go to wigtownbookfestival.com.